NO – Not our house, but another 1959 Mid-Century Modern located down the street in Laurenburg, NC. About half way from Lewisville, NC to the coast is a small town nestled in the pine forests. This is part of a series where we explore furniture and homes from the 1950's, 1960's and early 1970's. I saw this listed on Facebook and grabbed the chance at capturing this wonderful period correct home. This one is going for only $149,900 and seems to be in excellent condition. I am sure it will make someone a happy home.
Listing Description of this 1959 Mid-Century Modern
Remarkable c.1959 modern house nestled on 2.36 fenced acres. 1 bed 1 bath ~2 acre lot

Built in the California Case Study School style, this unique house features 44′ of south-facing glass walls with iconic Arcadia Sliding glass doors that open to a 44×8 patio from both the great room and the bedroom.
9′ ceilings
Amazing storage
Built in's Teak wood? (does not say)
Paneled wall with lots of storage
Glass and exposed brick walls
Restored in 2014 with careful attention to every detail including new cork tile flooring (replacing the damaged original), all new kitchen and bath cabinetry, replicating the original. New HVAC, water heater, electrical service, appliances, security system, etc. The original flat tar and gravel roof was replaced in 2013 by previous owner with Firestone TPO system. Truly a one of a kind.
1959 Mid-Century Modern Gallery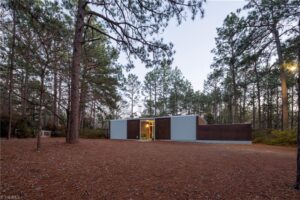 Anytime we see a house like this, we want to capture the essence of the place to reflect on changes we are making. Some things are almost impossible to replicate however you can get design ideas that will help in your projects. As one example the dinning room chandelier. We have been looking for one in this style (almost impossible to find in vintage good condition). This one while we don't know if it is original confirms this is what we were looking for and it would work in our house.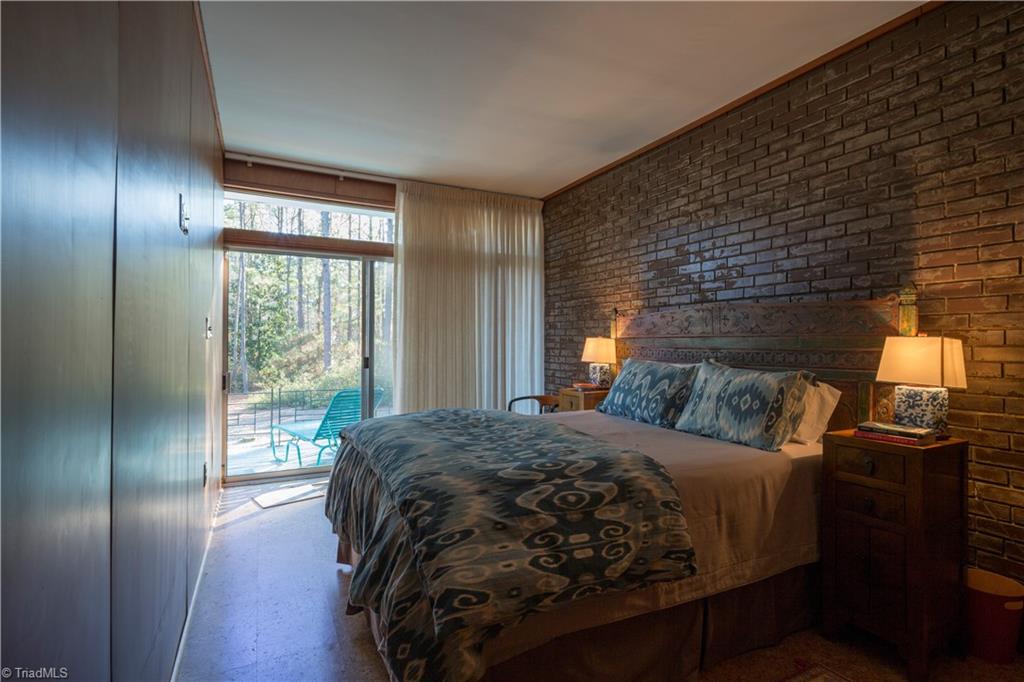 If you see something like this, that peaks your interest, drop us a line we would love to showcase your find. We typically search on Craigslist, Facebook Marketplace or Ebay. If you find something cool, use the contact us form. We will showcase your name (only if you like) to give you credit for the find. Who knows how this will evolve but we are excited to capture and share with you great items and homes.
Thank you for stopping by!
Until next time!