This 1959 Mid-Century Ranch is somewhat near and dear to our hearts. This house was owned by my brothers family that they lived in for many years. It is one of the reasons that inspired us to look into Mid-century homes. We liked the long layout of the property and how the house continued on for what seemed forever from one end to another. They sold the home a couple of years ago right before the covid insanity and boom for housing in our area. You can see the listing here on Zillow.
Like many of the houses on our blog, we try to capture them for memories like this house or for reference for us and others looking to get ideas on how to upgrade, restore or reflect on the design of our houses. While there are several sites online for Mid-Century Ranch homes, Mid-Century Modern homes. We find that the "average" homes are not documented well. While we do appreciate and blog about the edge cases (houses to the extreme) these are the types of homes that most of us normal humans live in.
When the COVID Pandemic hit people started to move out of larger cities (as you know) from all over the country. They wanted to get away from authoritarian mayors and governors. That impacted our area and NC in a big way. Today the house is listed (after some remodeling) for $549,900. While who knows about if it will sell for that price with interest rates going up, it is in a desirable area and a quality home.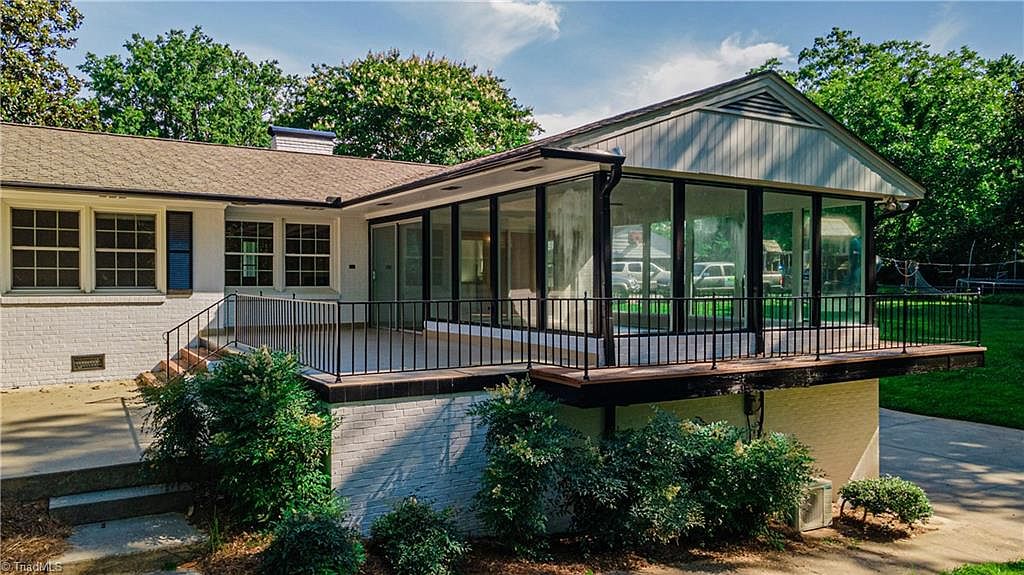 History of this 1959 Mid-century Ranch
This area of Winston-Salem, NC was a boom during the 50's and the entire area of "Buenavista" had an explosion of new houses like many areas post WWII.The types of homes you would have found getting built in the 1950 – 1960 period would consist of MCM's of all flavors. Mid-Century Modern houses, Ranch style houses like ours as well as ultra modern designs. It is not uncommon to see a row of "traditional" style houses to then see a home similar to this one, or an ultra modern designed home.
In the 1950's in our area you saw the development of a couple of industries that exploded. A. RJR or RJR Tobacco was maturing and starting to hit a stride. Then you had the Wachovia bank (named after the German settlers in Old Salem) was taking form. Hanes Brands and Piedmont Airlines. Multiple companies were hiring anyone they could to supply the demand for many of the products we take for granted today.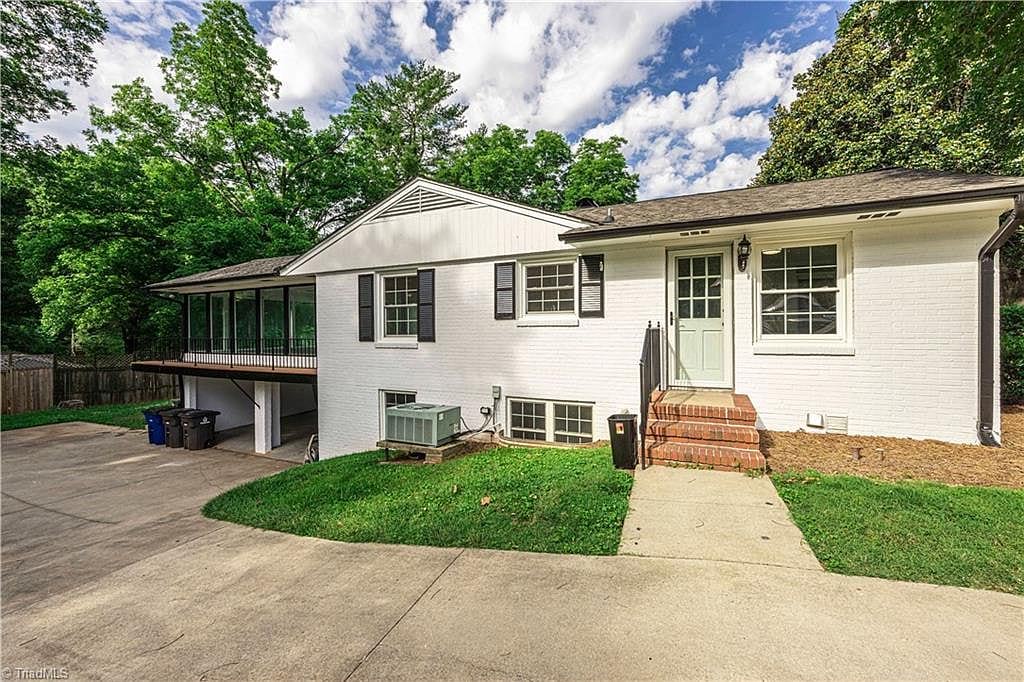 You will find many ranch style homes in this area that are of a high quality build. They had features and addons that were not part of typical housing. This all brick home was no exception. An example addon would be the carport that has a steel frame and sunroom above. The bones of the house as they say, is really solid. Something that is a little hard to say and find with today's new housing. You just don't feel confident they will last as long as these older homes.
Facts and features
Stick/site built
single family residence
4 bedrooms
3 bathrooms
Built in 1959
Fireplace(s)
forced air, electric Central air
2 Garage spaces
0.52 Acres
Gallery of this 1959 Mid-Century Ranch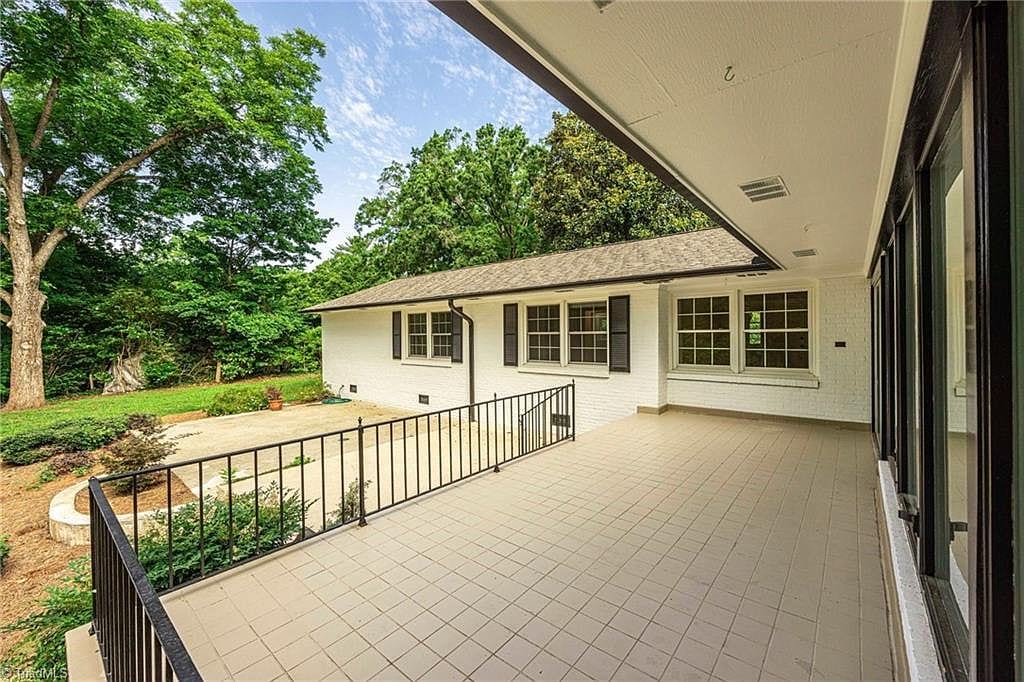 This was a great home, we enjoyed many Christmas and birthday parties here. Much love and memories were made. Our hope is a family gets this house and loves on it even more. We hope you enjoyed this house tour, and stop by again soon. Thanks for stopping by!
Until next time!