With an earlier post discussing Frank Lloyd Wright Inspired home, this house appears to have direct connections to the man and the architectural school. According to the original owners children, this house in California was designed by one of his students. This was a 1962 wedding present to the parents of the current owner. How would you like to get a gift of a new modern designed house, that looked like nothing else you have ever seen? What a wedding present! This home can be viewed on Zillow is at 120 Canal Dr, Chowchilla, CA 93610.
Front Entrance to 120 Canal Drive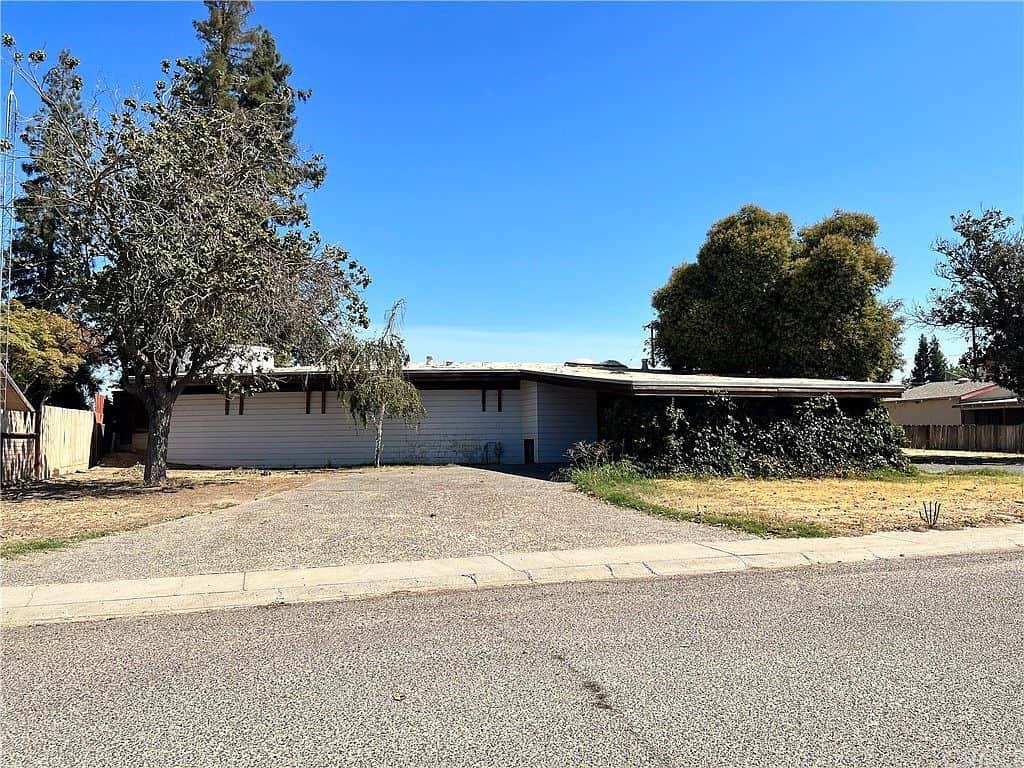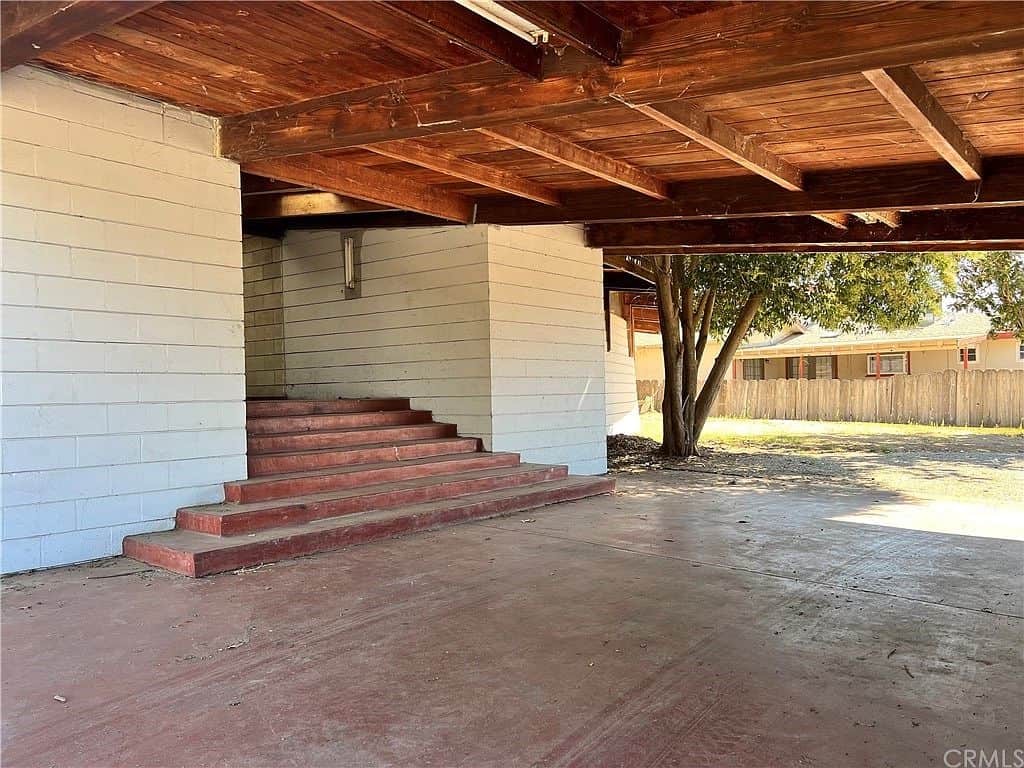 You will notice in many of the pictures, it almost looks like some of the wood was damaged by water somehow. Not just like moisture but water. Perhaps a good cleaning outside with something like 30 seconds cleaner washing down all of the exterior and maybe interior too (that might be too harsh) would bring everything back to "normal" somewhat. I have seen where this cleaner does an amazing job for situations like this. Note if you have this type of need, make sure to cover sensitive plants and soil.
From the Listing of this 1962 Wedding Present – 120 Canal Drive, Chowchilla, CA
FIRST TIME ON MARKET….120 Canal is truly one of Chowchillas most unique homes. This Mid-Century-Modern round home is rumored to have been designed by one of Frank Lloyd Wrights students as a wedding present to the parents of the current owners. This would be an amazing rehab project! The home features round driveway with covered parking to the front steps. The back of home is floor to ceiling windows. Situated on a 11000 sq ft lot in a great neighborhood.
Facts and features
Single family residence
3 bedrooms
2 bathrooms
Built in 1962
Central air
Open parking
0.43 Acres
$138 price/sqft
Kitchen, Dinning room and living room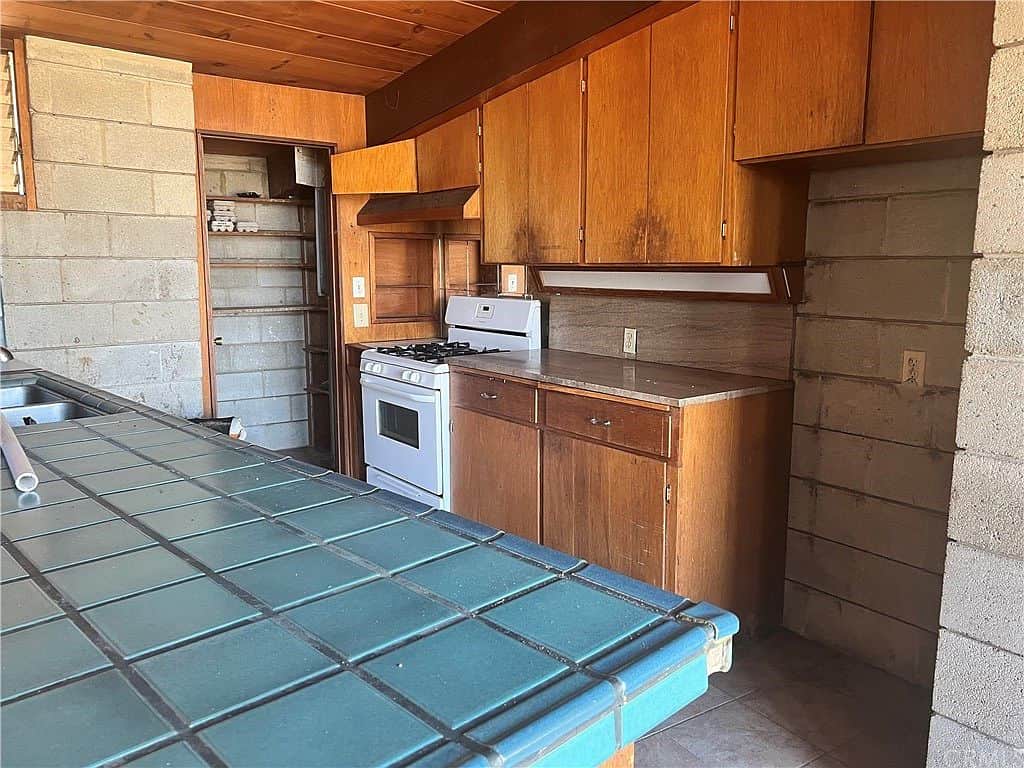 Bedrooms and Bathrooms
It appears that in many of the rooms again (lower section of the wood) is somewhat damaged. I noticed too the cinder block walls seems to have water marks. I really hope someone is able to go in and save this house. What a great opportunity.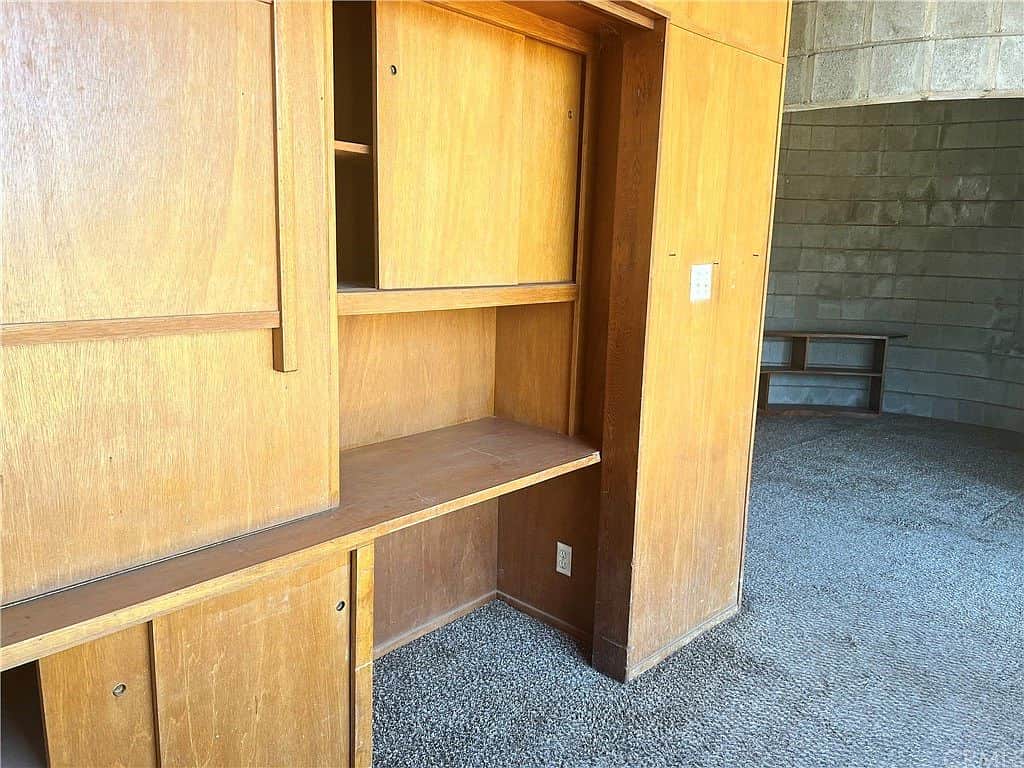 Back of this amazing 1962 Mid-Century Modern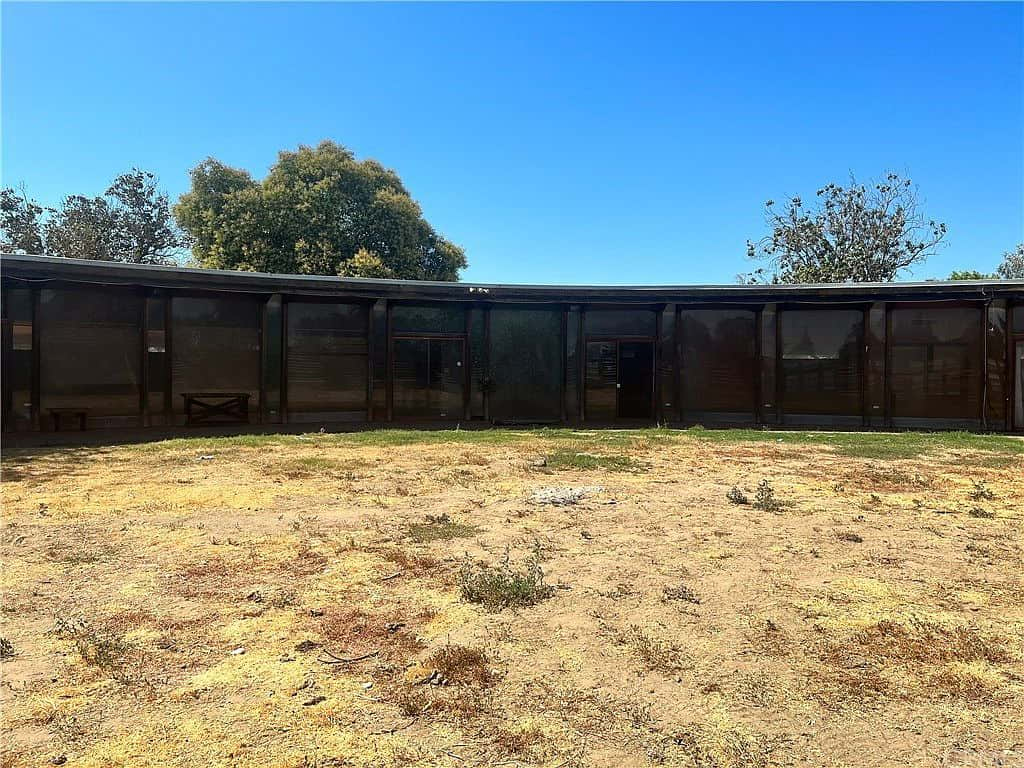 We hope this brief house tour brought a smile to your face. Our hope is that someone finds this house and renovates it back to the original design and feel. With a little effort, this could be an amazing house! What a great opportunity.
If you have a property for sale, OR if you want us to showcase your house, drop us a line. We will review and post it up for discussion! you can also see other houses we are capturing not only for ideas in our house but to showcase them. As time goes on some of these houses are going to disappear and it is important to preserve them as much as possible for future generations to enjoy. View all House Tours here.
Thanks for stopping by!
Until Next time