A little over 3 miles from our house in Lewisville, North Carolina is a place called Medaloni Cellars. It is a winery located on twenty-two acres of rolling hills located in North Carolina's beautiful Yadkin Valley. They are also an event center for weddings and other gatherings. Some friends said, "Hey, would you guys like to grab lunch and check this place out?" We were more than accommodating to drive up the street and enjoy open air dining. Who wouldn't love nice scenery, good food and wine, why not?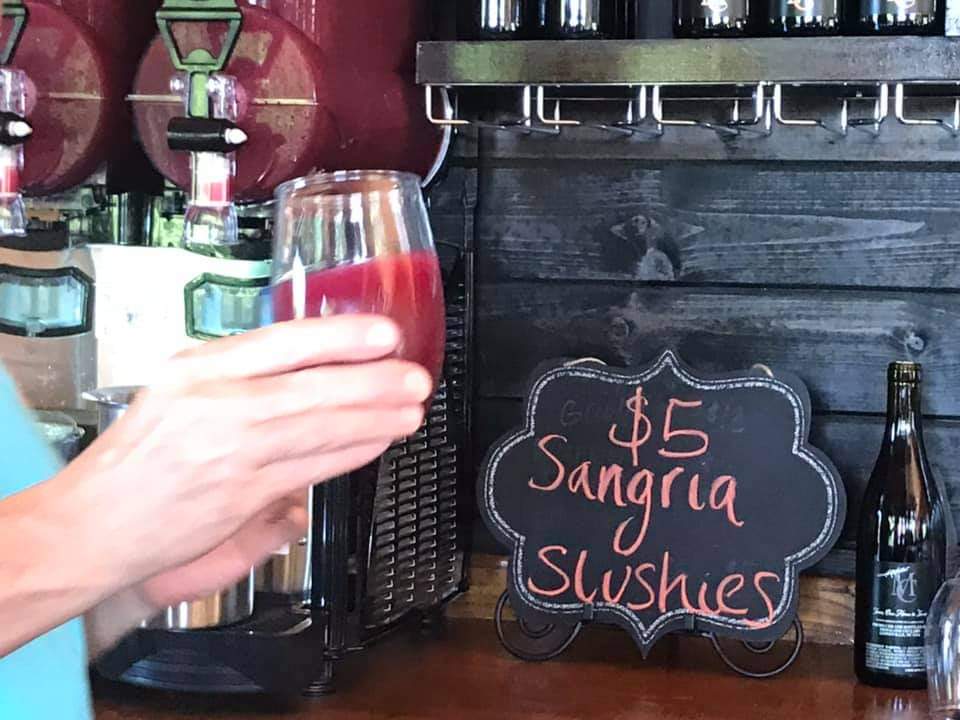 About Medaloni Cellars
Their description from their website states:
Located 10 minutes outside of Winston-Salem, Medaloni Cellars is a beautiful addition to the Yadkin Valley wine trail to be toured by wine lovers from all over.
Not only does Medaloni Cellars offer wine tastings, but it is also a venue designed to host events such as weddings, family reunions, birthday parties and other entertainment events! Enjoy a romantic sunset with views of the Blue Ridge Mountains as you sip on a glass of elegant Medaloni Cellars wine. We even have cabins available for rent!

www.medalonicellars.com
Our Visit to Medaloni Cellars
My wife and I drove by last winter when it was rather cold and said to each other, "Hey, when it gets warm lets check this place out." Just as it started to get warm outside, (I know I don't even want to say it) COVID-19 struck. Fast forward to today, our friends invited us along and we were all set. We got there a little after noon time. The parking lot was filling up, but it was on a Sunday so people driving to the mountains or looking for a short getaway were already there.
At first glance, you can recognize this location is great. It sits on a hill above a small lake on one side and overlooking a valley on the other. There is a section of vines growing grapes looking down on the valley, a place wrapped in nature with great views. We could not see them during our visit but I am guessing during the fall and winter you would be able to see the mountains.
There are various spots to sit and enjoy a meal and a glass of wine both inside and outside. They have really nice Adirondack chairs with slats shaped as wine bottles and glasses. The main building where the bar is has a large open floor plan with huge openings leading out to covered or open areas to sit. It was a little warm during our visit but it felt fine as wine sitting under an umbrella.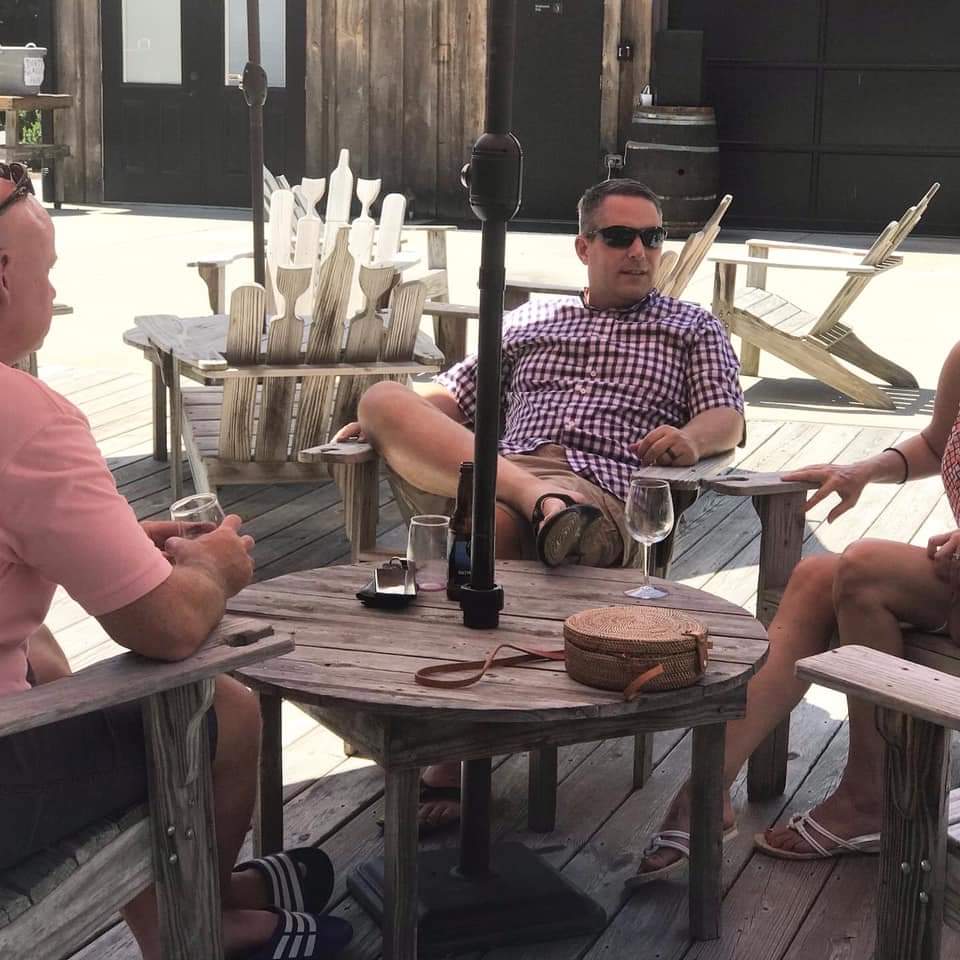 The staff there were very friendly and helpful with any questions we had. They have an arrangement from Wine, to a Sangria frozen slushy to a regular beverage. I would highly recommend on a hot day the frozen Sangria. It was very refreshing at 90 degrees. Overall, the menu should accommodate anyone.
Other things to do:
They have a hiking trail on the property
There are 2 cabins and an Air-stream you can rent for a getaway
The food is typically catered by a food truck on site. During our visit, there was a company out of Winston-Salem, NC. – Twin City Mini's. They specialized in wonderful burger sliders… Honestly it was amazing and the Pomme Frites were very tasty!
Example Menu and product 🙂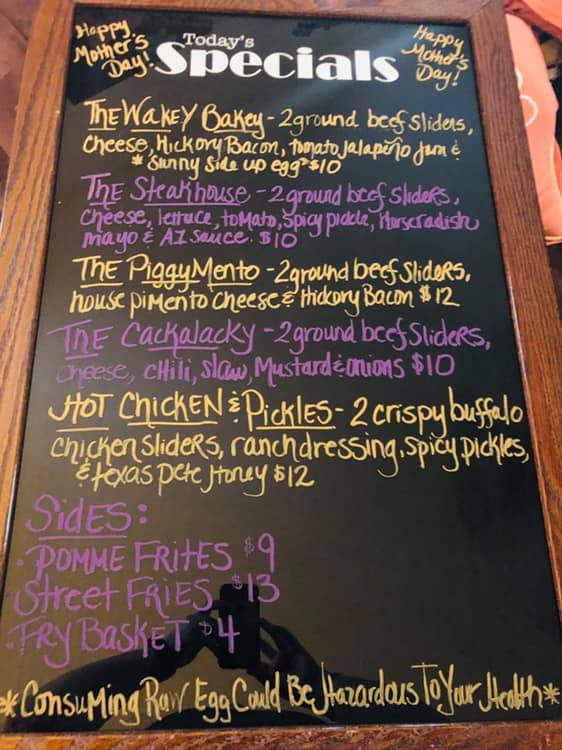 Medaloni Cellars Contact Info
Medaloni Cellars
9125 Shallowford Rd
Lewisville, NC, 27023, United States
+1 (336) 946-1490

Mail: info@medalonicellars.com
Website: https://www.medalonicellars.com
Twin City Mini's Contact Info
Twin City Mini's
3150 South Main Street
Winston-Salem, NC
+1 (336) 430-0507

Website: https://twincityminis.wordpress.com/
Personal side note: – if you partake in drinking alcohol PLEASE make sure you have a designated driver. Also, drinking in excess is a problem in our society. So please drink responsibly. People want to see you, and theirs tomorrow. Enjoy the fruits of this world but excess in anything does not build our temple but tears it down.