As Mid-Century Modern enthusiasts (mainly due to our house), if we get a chance to visit another Mid-Century Modern house we will drop everything and head out the door. Sometimes we feature homes on our site we run across for ideas and really documentation. You can see a couple here: In this case, right down the street from our hose is a 1972 Mid-Century Modern home for sale and an open house. So we made sure that as soon as the house was open, we were there. My wife Melanie was a little hesitant due to the cost of the house and property (1.650 million) but at the end of the day the real-estate agent appreciated us being there.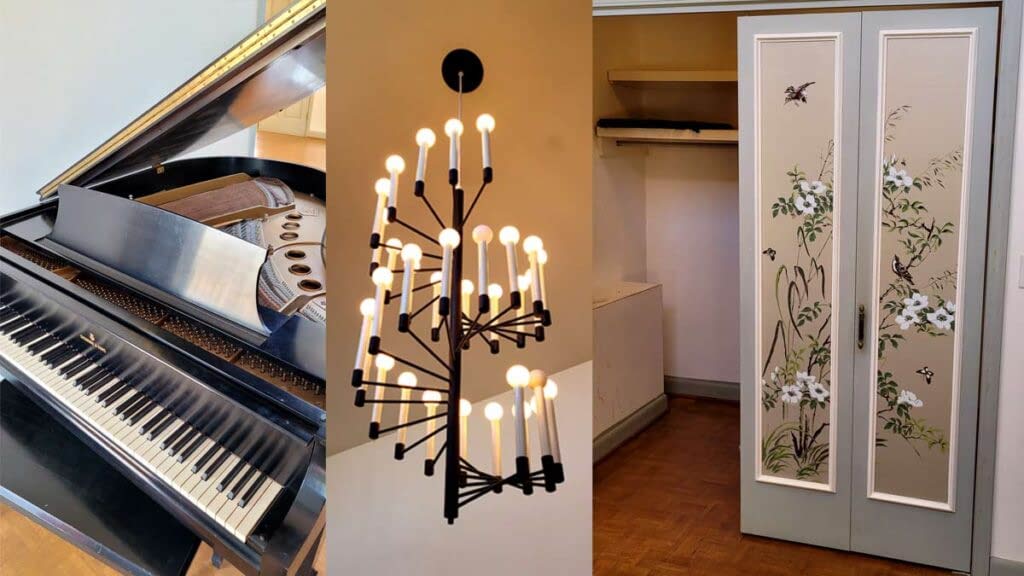 ---
An Amazing View in Traditional Mid-Century Style
If you know anything about the design and thought process of Mid-Century Modern designs, it is to bring the home in connection with nature. A real passion for connecting the outdoors to the inside. That is one design feature we just love about our house. While we do like being outside and enjoying nature, being able to view the outside while sitting on a bench and sipping on a warm cup of tea or coffee is a great experience. This 1972 Mid-Century Modern home, while not typically included with the "time period", feels like a Mid-Century home.
Living Room and Entrance
To get to the entrance of the house, you walk through a brick corridor (and gate) to a central courtyard. With a coy pond and natural areas and fountains you continue to the two large wood doors. The foyer is very spacious and inviting. A staircase chandelier and a double folding door main closet doors with a decorative motif. A staircase chandelier lights this area up well with a Mid-Century Modern flair.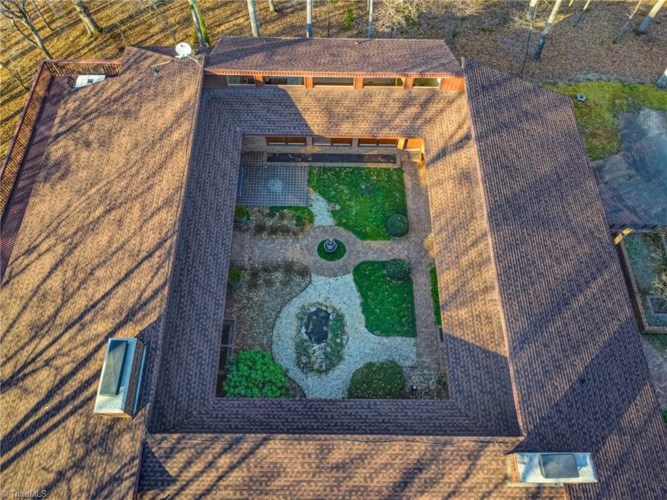 Moving over to the living room, you are greeted with a Steinway & Sons grand piano. Period correct couch and chairs and a vaulted ceiling that looks to be supported by the fireplace. The view out the back door is looking over a valley with a vineyard over the hill. My oldest daughter loved that she could play the Steinway Piano. A great treat for her.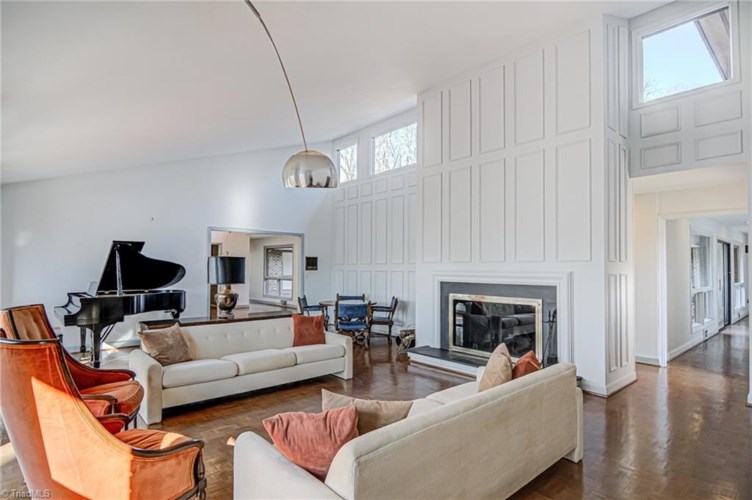 ---
Mid-Century Modern Screening Room and Study
This next area is one for the books. Not only is it wild but it takes you back to the 60/70's with the carpet. It is a stadium seating viewing room. Full on original Blue Shag carpet. Austin Powers would be at home here. It had a "hidden" equipment room at the back for the various pieces of equipment and wiring. The wall paper was snappy and really popped and the future seats were a blast. All in excellent condition, a real time capsule. The study was from wall to ceiling stained dark wood. To include plenty of book shelves and two desks. Throw in a corner fireplace and it would be a great place to work.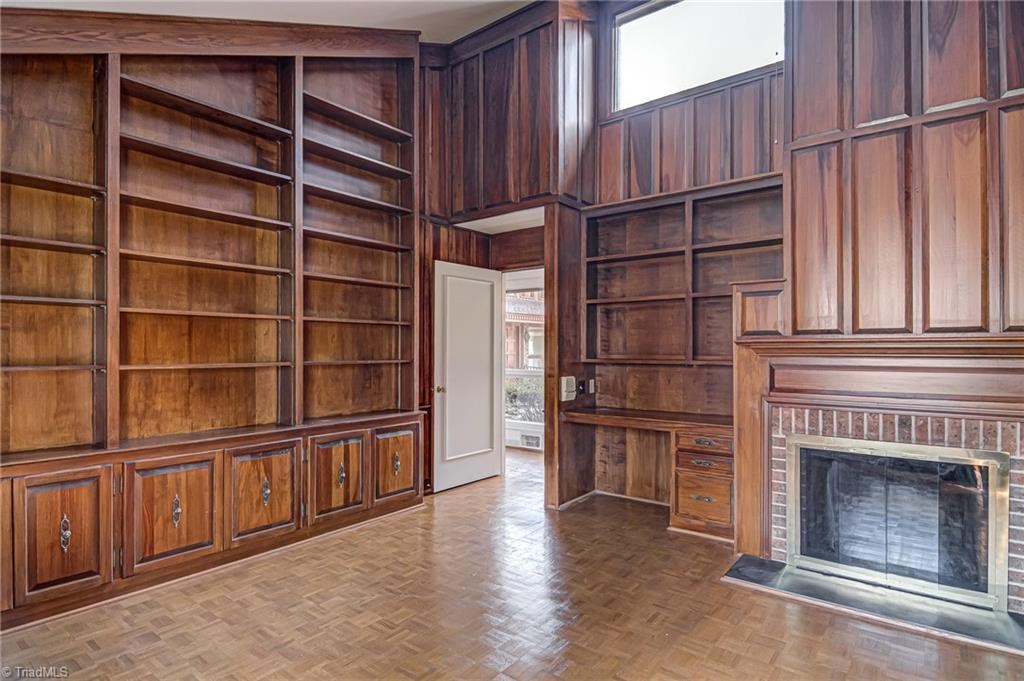 Other Unique Rooms and Features
Down in the basement there is a long hall way that goes down two sides of the house (outlined by the courtyard). If you notice from the exterior pictures there are no gutters. All rain falls outside of the foundation and into the courtyard. This group of windows exposes the exterior light from the courtyard into the basement. Addi tonally around the corner is a skylight that handles bringing in additional light to the basement. The dining room had a nice buffet bar and large gold mirrors. The lighting in this room was excellent (as one would expect).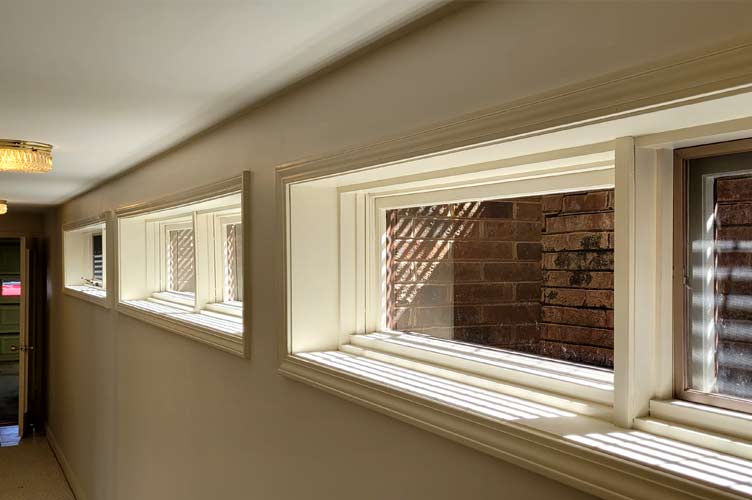 The kitchen is semi recently done but the VIEWS from the kitchen are amazing. It would be hard pressed to not get mesmerized by the beauty outside the windows. There is a really neat stone path with moss and a heated pool with a pool house to include a his and her bathroom and showers. Just outside of that is a bar. Down the hill from the pool is a basketball and tennis court. This lot has a nice creek at the bottom of the hill (that you drive over). A really beautiful lot.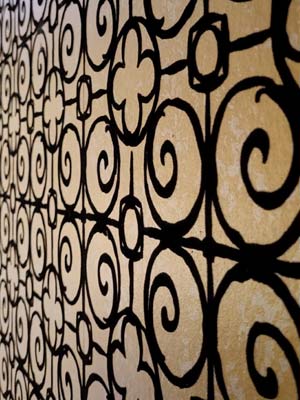 I am sure this will make a great home for the future owners. A couple of things here and there and the property could be amazing. My only fear is that this house (with the way prices are going for land) may end up being destroyed in order to make a neighborhood. 32 acres is a lot of property. #saveMSM's
Thanks to the folks over at Leonard Ryden Burr Real Estate – great showing and it was nice to meet Donald Carroll who was the agent on duty.
---
From the Listing:
Totally unique, private Lewisville estate. Situated on a bluff overlooking 32+ acres, this mid-century modern home is unlike any you've ever seen! Soaring ceilings and walls of glass create amazing spaces for casual living or large scale entertaining. Generous sized living and dining rooms. Crazy cool screening room with original geometric wallpaper, paneled library lined with bookcases and a fireplace, spacious main level primary bedroom with fireplace inglenook, private guest suite on main plus a full finished walkout basement with three large bedrooms, office and large playroom. There is also an in-ground swimming pool with bath house and cabana and tennis court. A true must see in the desirable Lewisville wine country!
We hope you enjoyed this listing as much as we did. A real Mid-Century Modern with a total unique design and style. More from us in the future so stay tuned.
Until Next Time!