If you chase MCM Furniture, you might want to consider the folks down in Charlotte at FOS RESTORATION CO. have this Walnut Nightstand that they refurbished. It looks new or better than new as they have refinished the walnut exterior. I have found that this company seems to do an exceptional job at restoring items to their potential. This is pretty rare, I only wish they could get more pieces we are specifically looking for.
This post is a continuation of our series of interesting furniture from the 1950's to 1960's. This one walnut nightstand was sent to me via an email subscription to the FOS company. While many Mid-Century Modern (MCM) designs typically are focused on designs starting in Sweden or Denmark, this design seems to be from an American Designer. This design highlights another simplistic and minimalist design that can work in virtually any room.
So, how rare is it that items are restored to their previous glory? If you go out and search for used items in the marketplace today you will find superficial restored items. Items that are scared up, chipped up, painted and more or less not restored. So a company like FOS Restoration actually fixes problems and gives you a piece of furniture to be proud of.
About this Walnut Chest / Nightstand
Mid-century Modern Walnut and White Small Chest / Nightstand. White high gloss / polished drawers.
Newly Refinished Walnut!
Measures: 24″ wide, 18″ deep, 27″ tall
---
Walnut Nightstand Gallery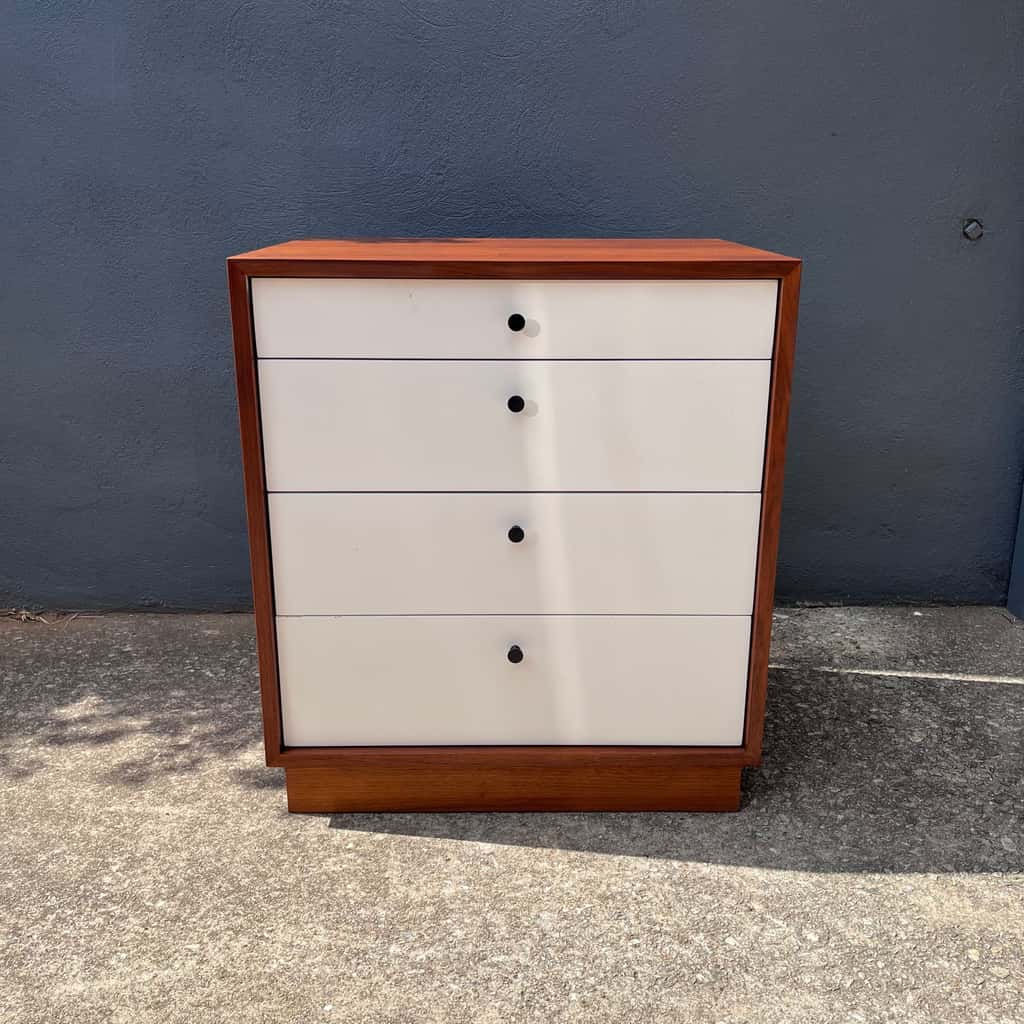 About FOS Restoration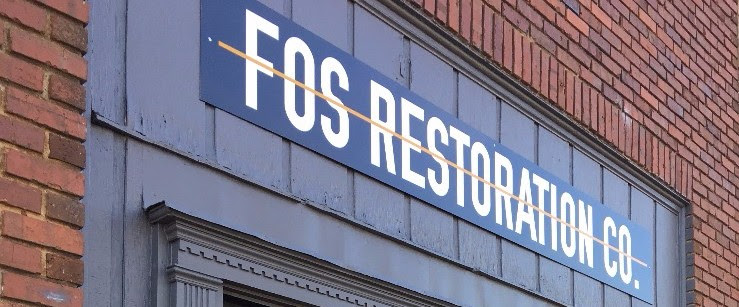 "Fos Restoration Co., LLC is owned and operated by husband and wife team, Nick and Alex Fos. Their passion for making old treasures new again, has led them to an exciting career in refinishing and repairing vintage furniture. They specialize in Mid Century Modern furniture but have great appreciation for all things beautiful!

Our storefront is located in the heart of Huntersville, NC on historic Main Street. We are minutes away from Charlotte – only 2 turns off of I-77 & you're here! We have tons of beautifully restored furniture – along with paintings by local artists & amazing vintage rugs. We are open Sat 12-3pm & Sun-Fri by appointment only. We look forward to helping you find & restore your treasures!"

About FOS Restoration
We also need your help. If you see an item on Craigslist, Facebook Marketplace or EBay  – let us know below what you found or use the contact us form. We will showcase your name (only if you like) to give you credit for the find. Who knows how this will evolve but we are excited to capture and share with you great items and homes.
Happy hunting on finding your next MCM piece of furniture and drop us a line if you run across something unique and interesting!
Until next time!