What does your WordPress Theme say about your brand? One of the choices in life when you are a blogger, is to figure out what you like on your blog the most and does it work? Not just content (topics, images and video) but how it is presented. Does it drive inspiration? Does it entertain your users? If you are not visually entertaining you are missing a key element to the success of your brand to make it Irresistible.
If you didn't know WordPress is a Blogging platform that has grown to much more than just a blog. I have setup using WordPress and Woo-commerce (An eCommerce plugin for WordPress) several company sites. The world's most customizable eCommerce platform is Woo-commers's claim and it does work well. Think of it like, your store, your way online almost like Burger King and their claim of your Burger your way. I had one customer's site which was for a part time business taking in more orders than they could fulfill. They requested to take the website down because it was driving TOO much business. He could not keep up with the orders and had no desire to hire more people to help. So he stuck it out with eBay only.
IF you don't have a website today – WordPress which is what this website runs on it a great platform to choose from. Versitle, flexible and it works lie Microsoft Word. Hence the name sake or at least the original concept.
Get your own WordPress site at Name Cheap
Selecting a WordPress Design
Every business owner, blogger and hobbyist usually has that "look" in mind. When customers come to me for a design I try to lead them to a simplistic approach. I ask them to "go out and take a look at other websites you like and admire". Through this process, it can be really frustrating to find the right look. However once someone decides on the look, the next step is to find what theme the website is running. It may or may not be a WordPress website. IF it is – we are in luck and can use this simple tool to identify the theme it is running: https://whatwpthemeisthat.com. There claim is: ""What WordPress Theme Is That" is the most popular free tool for detecting up what WordPress Theme and plugins a site uses."
IF it is not WordPress, there are other tools that can help – however our focus here is on WordPress Theme (s) only.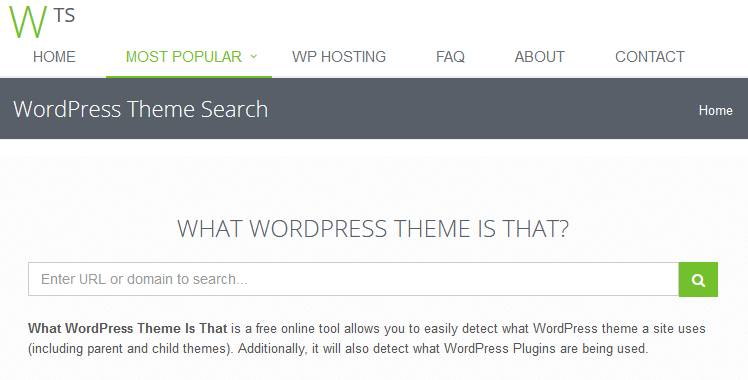 A free and simple tool to use, allows you to plugin any URL and identify what the base theme is. Keep in mind, some websites are heavily modified and require additional development to make them look what you see. So be prepared that if you do buy a theme you saw used elsewhere, make sure to look at the demo sites prior to purchase.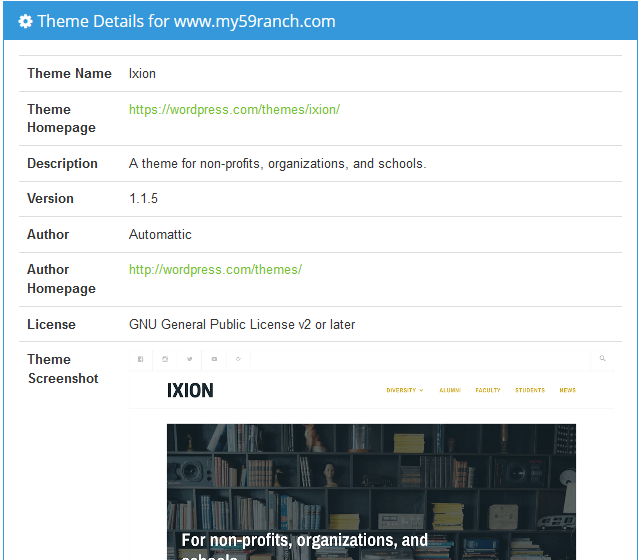 If there are reviews to see how happy people are with the sites performance, use that information in your assessment. You can also take a quick look at the demo sites, and the example sites running the theme. See how they stack up, do you find the experience enjoyable and pleasing to the eye? If so, you can also enter the URL in one of the Google tools to validate the WordPress Theme is fast.
Find a Fast WordPress Theme
If you have a theme that loads really slowly, it does not help your Google ranking. You can check this tool from Google to validate the performance of the website you are looking at. It is not 100% foolproof but it is an indicator. You can also add what you think you want to use (with your content) – enable the theme and quickly CHECK the performance of your own website and content.
Go here: https://developers.google.com/speed/pagespeed/insights/
We hope this helps you thinking about the WordPress Theme and design for your website. Some of these tools are critical to getting you exactly where you want to be.
Thanks for stopping by. Joe and Mel appreciate you going along on this journey with us and we hope you enjoyed this post. If you want to get in touch with us, leave a comment below or use the contact us form. We are always looking for feedback, ideas and your questions on our projects.
Until next time!