This 1973 Mid-Century Modern house here in Lewisville is at the last end of what could be considered "Mid-Century". Some would say, "are the 70s considered mid century"? Typically the range for these houses is from the late 30's until mid/late 60's. However in our area the trend continued for this style of home well into the 70's and even early 80's. There was also this mix of "contemporary" in the 80's that used many of the styling from Mid-Century. This is one reason why people can easily get confused about what is a Mid-Century Modern house. Also with the trend today to mix "Farm House" with home decor mid century modern style it can get jumbled up.
Mid-Century Modern Design
If you love mid-century design and architecture as much as we do, this one is sure to peak your interest. For me, I had several visits to places and I did not know or understand why I like it so much. I see many of the places I loved followed MCM design and architecture. I remember when I was a kid in Detroit, how this impacted me at a young age. We grew up in a 1920's multistory brick home. It had many design features and traits that I remember to this day I appreciated.
However, my first experienced with a Mid-Century Modern house was something totally unique. One that I would never forget. It was at a coworker of my dads who invited us over for lunch.
My brother remembers more than I, however there were a couple of details that stood out in my mind. Similar to this 1973 Mid-Century Modern, the house sat in the woods and was a MCM Design. Large trees surrounded the house and the Windows were massive that invited the outdoors in. He was an avid cross country skier (something I never knew existed). Everything in his house seemed to have a streamlined with a task and purpose in mind. Nothing to have more function than what it did. Simple, clean, uncluttered and efficient.
When I saw this house for sale here in Lewisville, NC a couple of years ago (as we were looking for houses this is one we kept an eye on), it took me back to that house in Detroit. As I grew up, this style stuck with me… and not until we started looking for a new house at the time, did it hit me that my wife and I both loved these older houses. Their style and architecture spoke to us, and we started to focus in on finding one of our own.
We also document houses we run across over time on our blog to include our very own Mid-Century Modern. It is a great way for us to get inspiration but also to enjoy these houses that have stood the test of time.
1973 Mid-Century Modern House in 2018
Here is what I wrote about this 1973 Mid-Century Modern house back in 2018.
This was just when we started looking for a new home and set the bar high.
This house went pretty quickly and this was before the pandemic…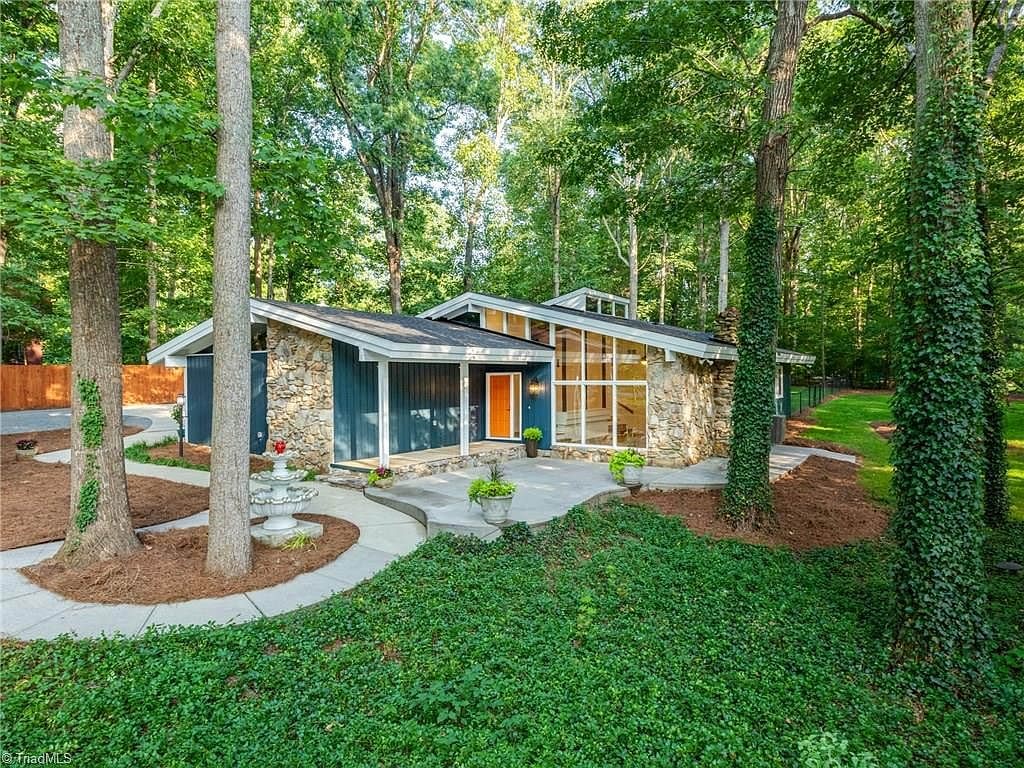 The KEY WORD IS NEW! NEW ELECTRICAL, NEW PLUMBING, NEW FULLY INSTALLED KITCHEN, NEW FLOORING, NEW LED LIGHTING, NEW ROOF, NEW HVAC, NEW DRY WALL & INSULATION!!! ALL WORK DONE WITH AUTHORIZED/REQUIRED PERMITS! ALL WARRANTIES CONVEY. What more needs said? You get a Beautiful secluded home in well established neighborhood on a corner lot. Relax by the gorgeous fountain overlooking the woods and garden. Exquisite architecture with many large windows make this home a rare find. Newly paved parking area leading to the two car garage. A huge stone fireplace accents the solid wood beams in the Living room. All LED Lighting provide warm, natural light throughout the home.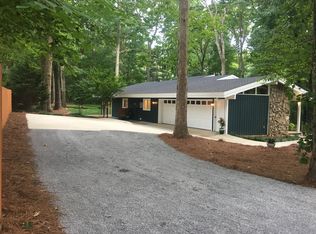 If you would like to have your house, like this 1973 Mid-Century Modern home drop us a line. We want to capture these unique homes for the future not only for our enjoyment but also so we all have something to reflect (kind of like a mid century modern style guide) on when looking for a new MCM home.
Facts and features from Zillow
Type:Stick/Site Built
Year built:1973
Heating:Heat pump, Electric
Parking:Garage – Attached
Wooded Lot:1.62 Acres with large trees
This house back then was purchased for $77K USD and then Listed for $280… it went to $300,000 and is now estimated to be valued at of $413,000. These houses are doing really well (outside of the pandemic that is).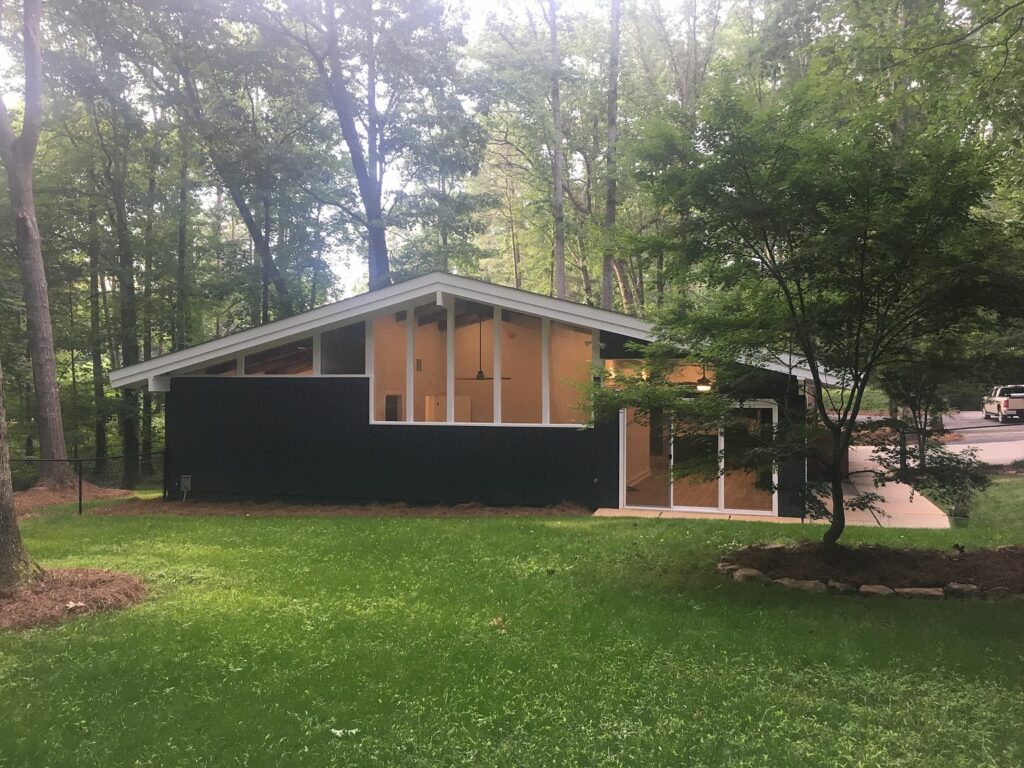 I do not have any more pictures to show the interior, however it is apparent mid century modern interior designers had a hand in this. While it was done nicely there were not as many elements to focus on vs. the outside is picture perfect. We hope this brief house tour brought a smile to your face. If you have a property for sale, or you want to have your house showcased drop us a line. We will review and post it up for discussion!
Thanks for stopping by!
Until Next time