We are getting closer and closer to Thanksgiving and I am glad to share my dairy-free sweet potato casserole with you. This recipe like others on our website started with some type of passion/desire. In this case, Joe's love of coconut. Since he was a kid, he has loved coconut. He says it reminds him of the tropical adventures (like the TV show Gilligan's Island) or the trip to Hawaii when he was a teenager. This recipe will not take long to make and it is an instant classic with most people. Especially if you like coconut!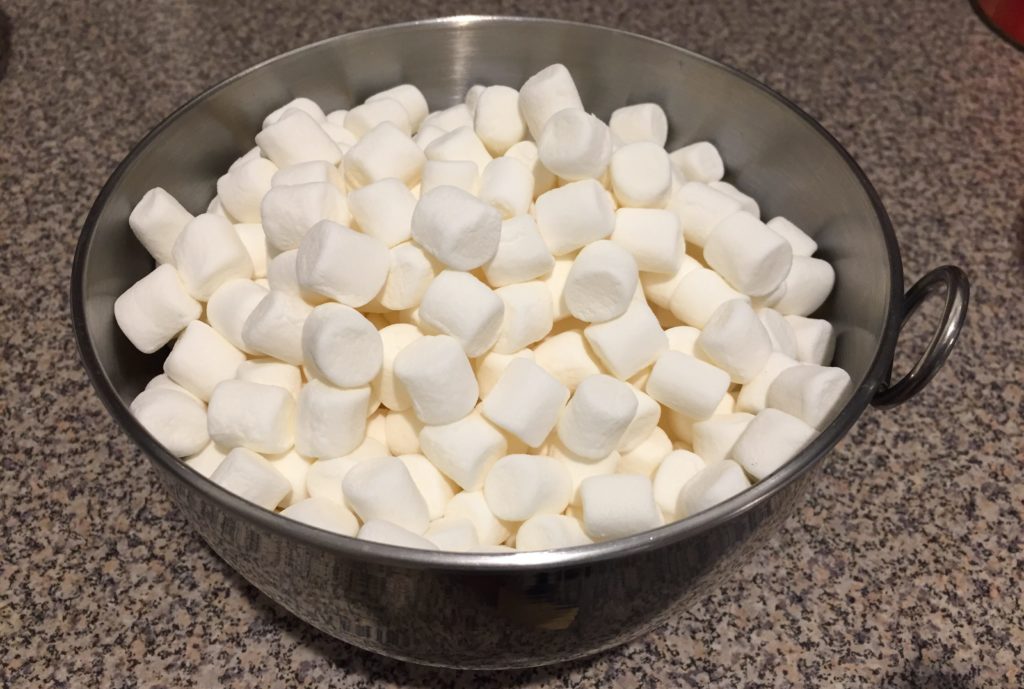 You can even whip up some before Thanksgiving and try it out now! I know you will love it!!
Please note: This recipe is Dairy-Free, Processed food free (except for the Yams), Gluten-Free, all natural, Vegan. It is not a low-calorie side dish however. Just remember, good things come in small packages, so take a smaller scoop! Many of the items in the recipe list go to Amazon – but I did find the only item that was more expensive was the Sweet Potatoes. I found them at Food Lion for $3.86 for each 2lb can.
Easy Recipe List
Sweet Potato Casserole Recipe
Dairy-Free Sweet Potato Casserole Recipe
Difficulty: 1
Total time
1
hour
10
minutes
Have you ever tried a Dairy-Free recipe to only be let down on taste? Sometimes you really need to have a great recipe that uses the good ingredients that mom used to use. In this case, our Dairy-Free Sweet Potato Casserole Recipe uses coconut to fill the gap.
Ingredients
Sweet Potatoes (2 Bruce's 2lb cans)

Salt & Pepper (1 tablespoon total)

Coconut Milk (1 13.5oz can)

Coconut Flakes – optional (1 cup)

Pecans (2 cups)

Butter (1 Stick)

Cinnamon (2 tablespoons)

Mini Marshmallows (half bag)

Coconut Sugar (1 Cup)
Directions
IF you are using FRESH Sweet Potatoes, cook them at 375 until they are soft. Shed the skin and mash/mix until you get a consistent texture. Several pounds would be needed (roughly 4lbs mashed) for this recipe.

I'm using 2 Bruce's yams 2lb. can. Drain all of the syrup from the sweet potatoes. (I have rinsed before, as some of the syrup has already seeped into the sweet potatoes) It is an extra step, but if you want to reduce sugar in this dish, this is one way to do it.
I'm using a 13.5 fluid ounce can, I have used half of this milk in this recipe before. What I have decided to do is to mix in the whole can based on volume. If I use two or more 1lb cans of Sweet potatoes, then I will use the whole can. You will need to cook longer but it adds flavor and in my opinion worth it!
Mix in the 1 cup of Coconut Sugar.
IF you want added texture add in 1/2 cup of coconut flakes. Add in 1 teaspoon of salt (or to taste). I also a sash or two of pepper to add a little flavor. Add in 1 teaspoon of cinnamon. Melt a half a stick of butter and stir it in. You can grind up Pecans and mix it into the Sweet Potato mixture. It will add more flavor and texture. (1 cup)



Place in a casserole dish and Bake at 375 Degrees for 60 minutes.

Add some whole pecans and marshmallows on top – place in oven for 5 minutes or less on Broil. *NOTE: keep an eye out so they don't burn! – You can also add a mixture of 1 cup pecans, 1 cup of coconut sugar and then melt 1/2 stick of butter. Mix it together and spread on the top of the dish. Cook on broil for 6 minutes max.
---
We hope you enjoy our Sweet Potato Recipe with Coconut, it is one we use several times a year. It is almost a fool proof dish (outside of melting the marshmallows) and can be added to many meals.
Until next time!
---