In my last post (10 things I am thankful for during the Great Corona-Virus) I reflected on positive things. One of them I did not dive into is this… I have found it really nice this Spring, to get "off" work and do some things in the yard. After all, with working from home – I am already here. So instead of driving home after a long day I can use the time outside. Today, it was a little windy and we have been removing down limbs and sticks from the yard. Even with the wind blowing and the temperature in the low 70's, it was almost perfect.
I found a guy (on Craigslist) who was in need of some work. I had a job to do, and decided to help him with a small job. He came out today and took care of a couple piles of sticks and branches. They will turn them into mulch or use for landfill. So a useful purpose. This also keeps me from: A. Burning them or B. Renting a chipper. Almost the same cost of renting a chipper, I figure if you can help out a fellow man why not do so?
I headed down to the lake to see how everything looked. Everything looked great I was pleased with what was done cleaning up the piles of sticks. I was quickly reminded why we bought this house. As I have written before, it was always a dream of ours to have a house on a pond / lake / ocean aka water… for us this is a dream.
Waterfall nearby
Last year I rented a Bush-Hog from Home Depot, and cleared out a large portion of the area below. Then the land owners of the lake decided to finish what I started. They removed all of the trees and other debris. The stones make a path that leads over to the waterfall.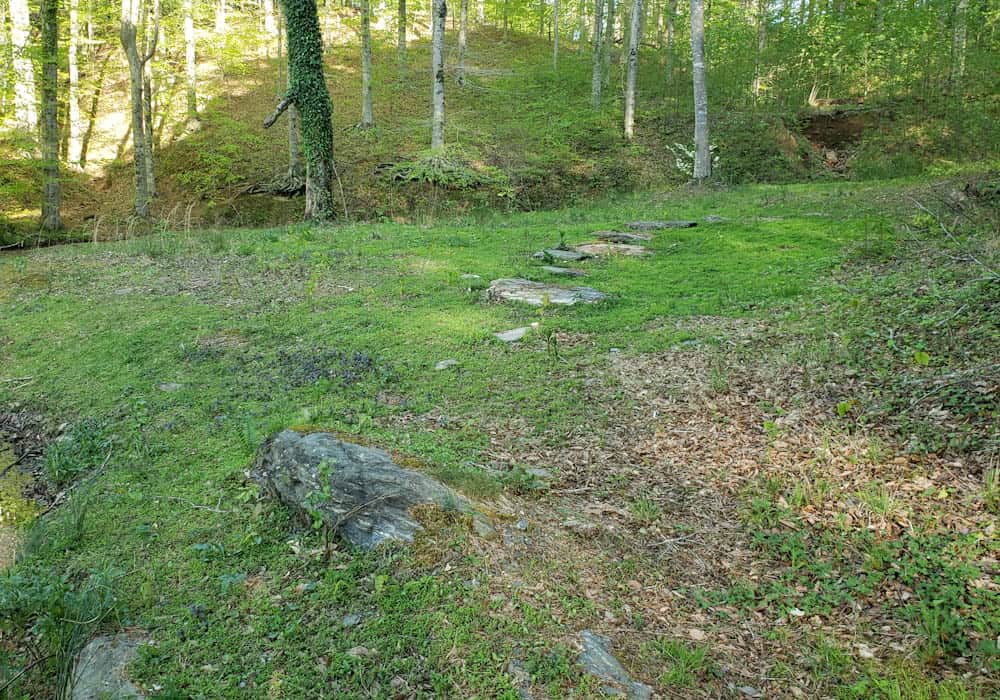 ---
We were here for about 6 months before we even knew there was a waterfall. I guess it was obvious when hearing the water rushing after it rained. However we never gave it much thought. We should have known 🙂
Enjoy the Spring
Take a moment where ever you are and find a place to enjoy the outdoors! It WILL do you some good!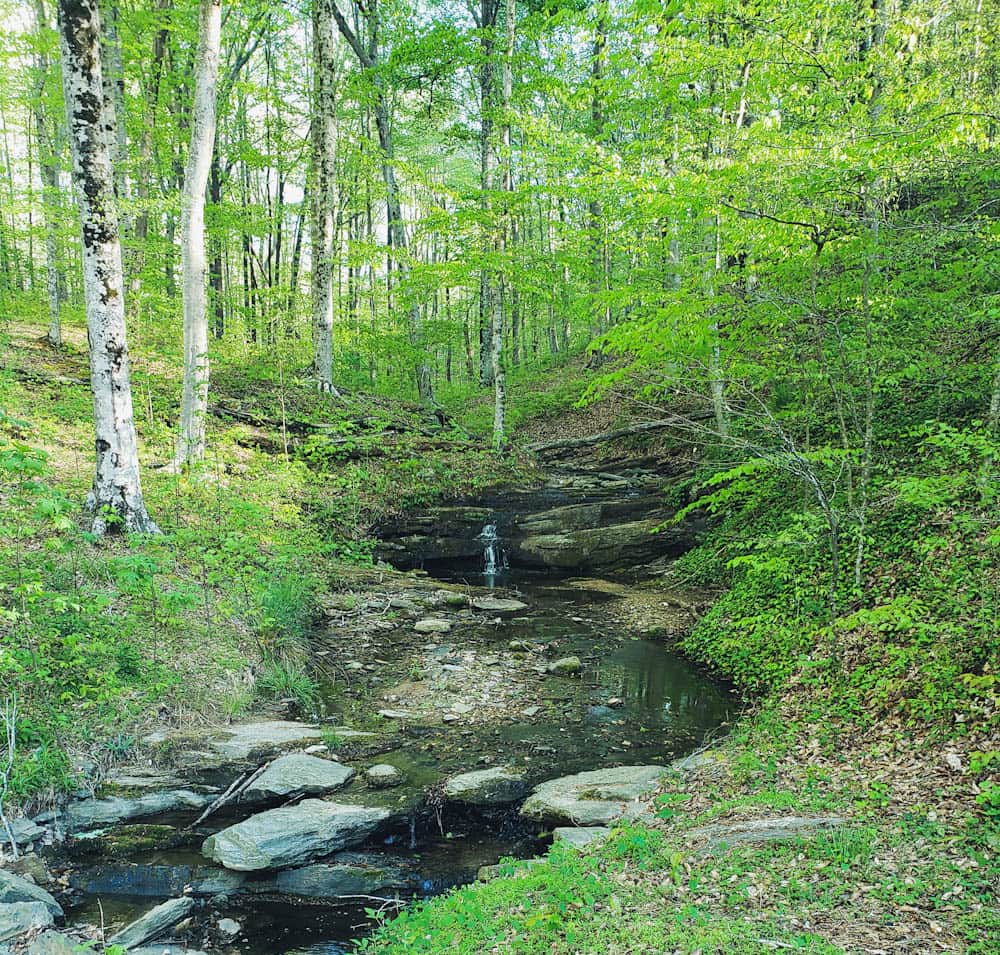 Thanks for stopping by, I hope you enjoyed the Spring pictures! Stick around a while and check out our other projects.
Until next time!