You know the season is changing when all of the stores around you start turning a shade of orange – Pumpkin Orange. One of our favorite things (like many of you) is Pumpkin. Pumpkin Spice has been all the rage and made it even over to Europe that I travel to infrequently. I am going to put the blame on Starbucks for that.
My oldest daughter and I were at Sam's Club and saw a shade or orange infiltrating their warehouse (pumpkins here, there and everywhere). We tried to ignore it, but eventually gave in when we came across this box.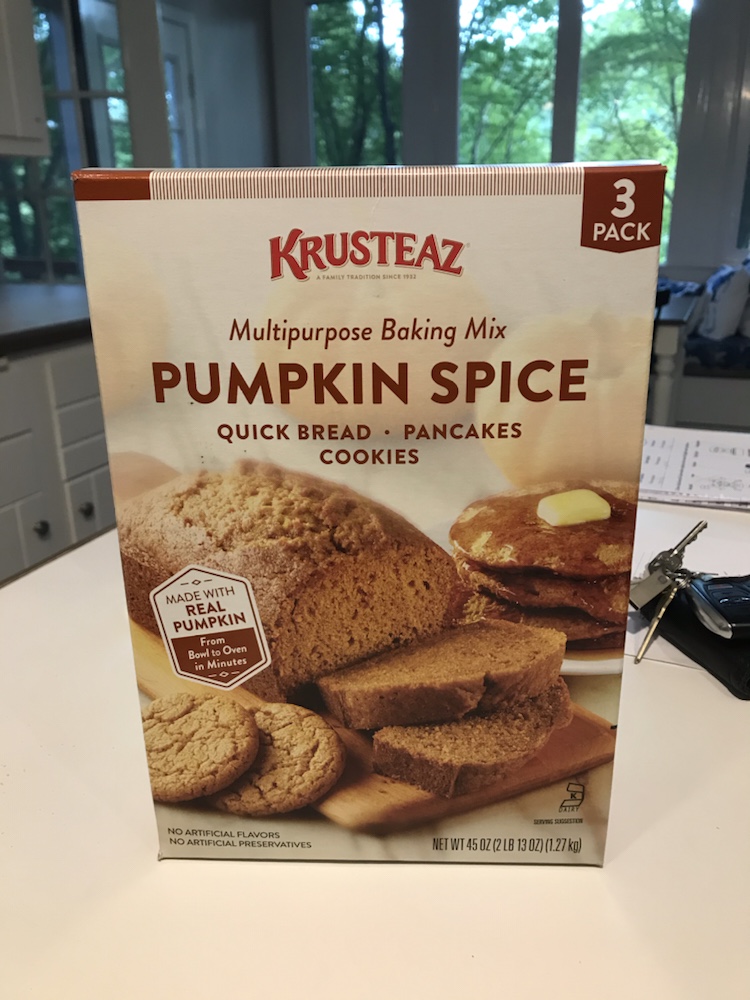 So, with that Fall has officially begun. This morning I went ahead (with great expectation) got everything together. Our two girls stopped in to take a peek in the kitchen – while normally they are willing to help, not this morning. They only opted for eating the results.
With that I got started with the ingredients.
1 package of the Krusteaz mix
2 fresh eggs
1 cup of milk
Mix everything together in one bowl. Make sure to get all the clumps out.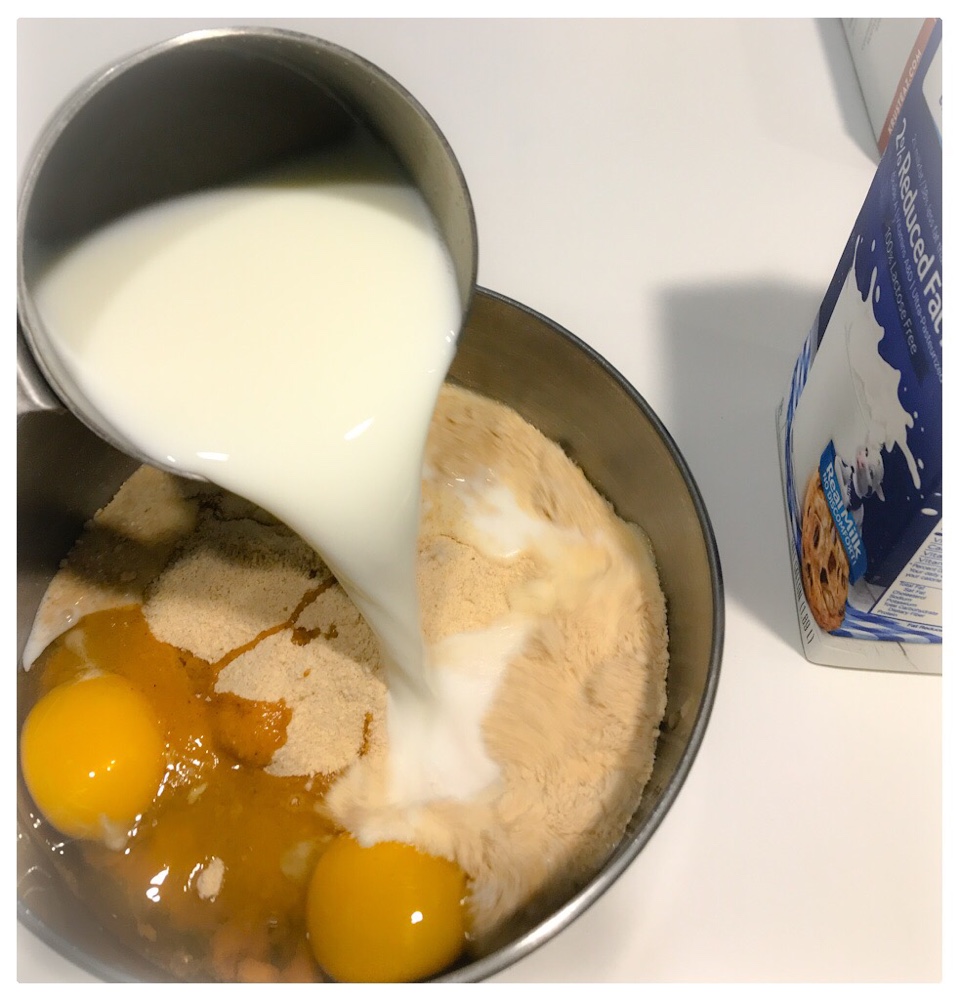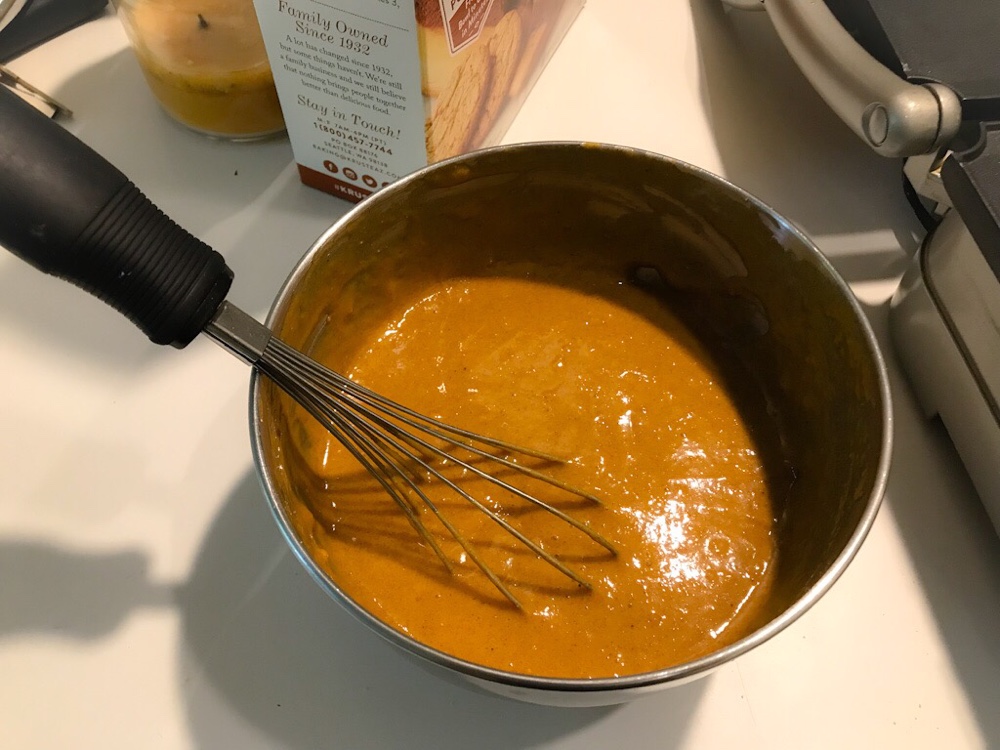 Go ahead and get a trusty griddle or pan ready. We always use butter on the griddle – I don't know why but it just works better than cooking spray.
This mix is rather thick – it is good to mention you need the temp at 375 degrees according to the box. However, my griddle runs a little hot so I keep it at 350. They get kinda gooey and it takes a little longer than buttermilk pancakes – so have patience.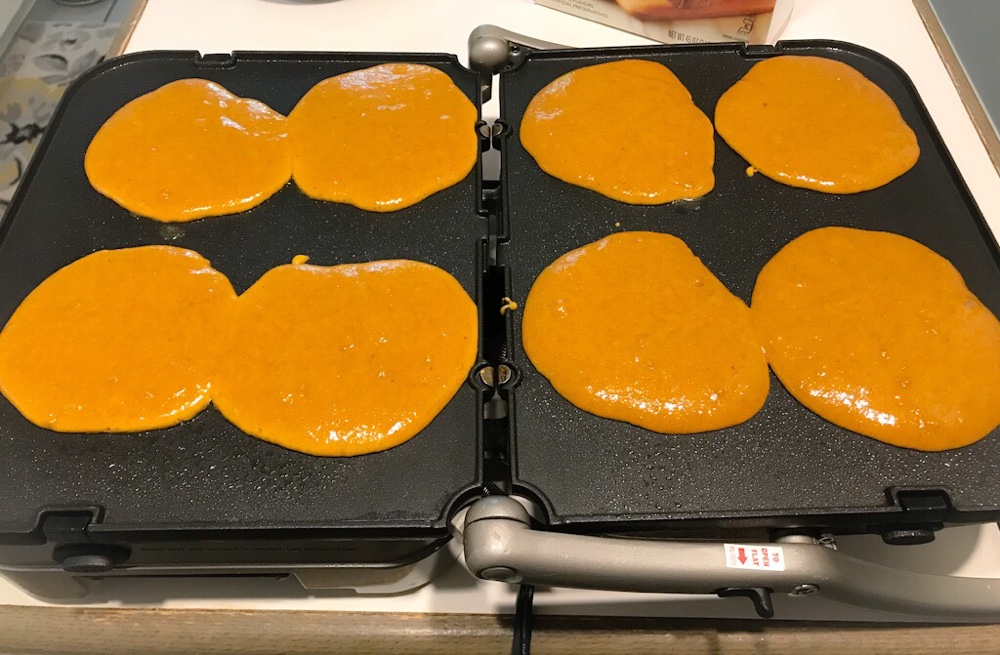 When you are done that will look something like this. The girls loved them and so did I!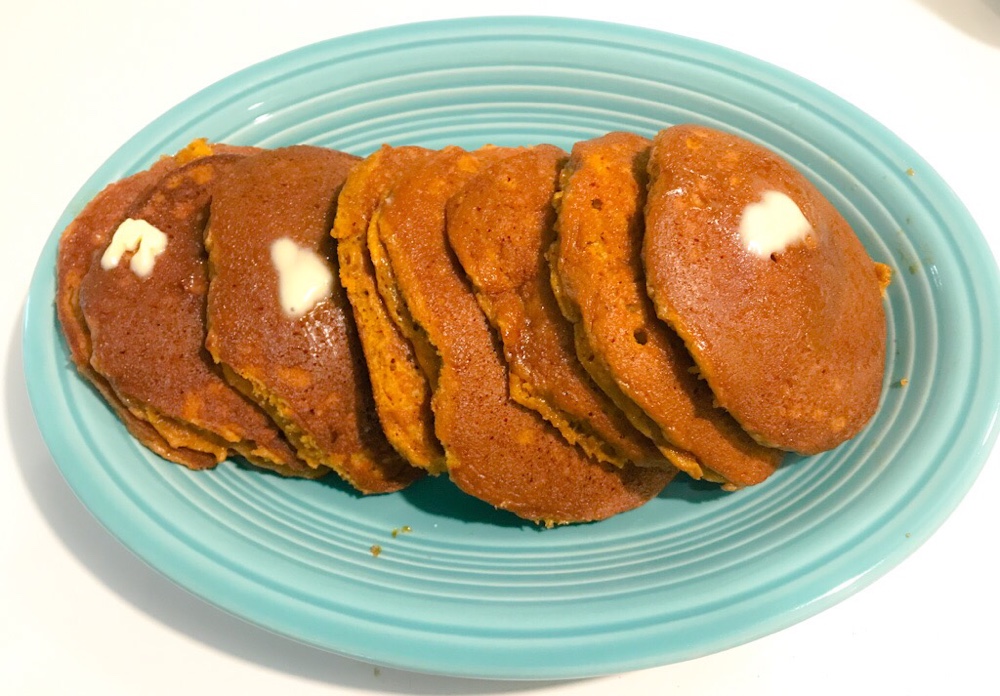 What to buy?
Until next time!