In my last post about our fireplace "Building a Stunning Modern Fireplace and Mantle". We took down the old mantle, mounted up the TV and started to prep for what we would define as the perfect fireplace tile. We had several tile that we brought home, however we did not make a decision. I don't think we would or anyone can find the perfect fireplace tile – but we are looking for the next best thing. So we need your help and want to gather opinions… I know what we want and like -but want to see your take. I am guessing we maybe way off from our readers?
Our Fireplace Tile objectives
Focus on a classic and timeless look.
Try to keep the price in check without blowing the budget.
Ease of installation – some tile patterns take more cutting and also special tools to cut.
We narrowed it down to a couple of tile and this was the last set we were left with. The apple pie crust, the octagon pattern and the origami pattern ended up being a little confusing on the wall. We felt like that would draw too much attention to it.
That left us with these fireplace tile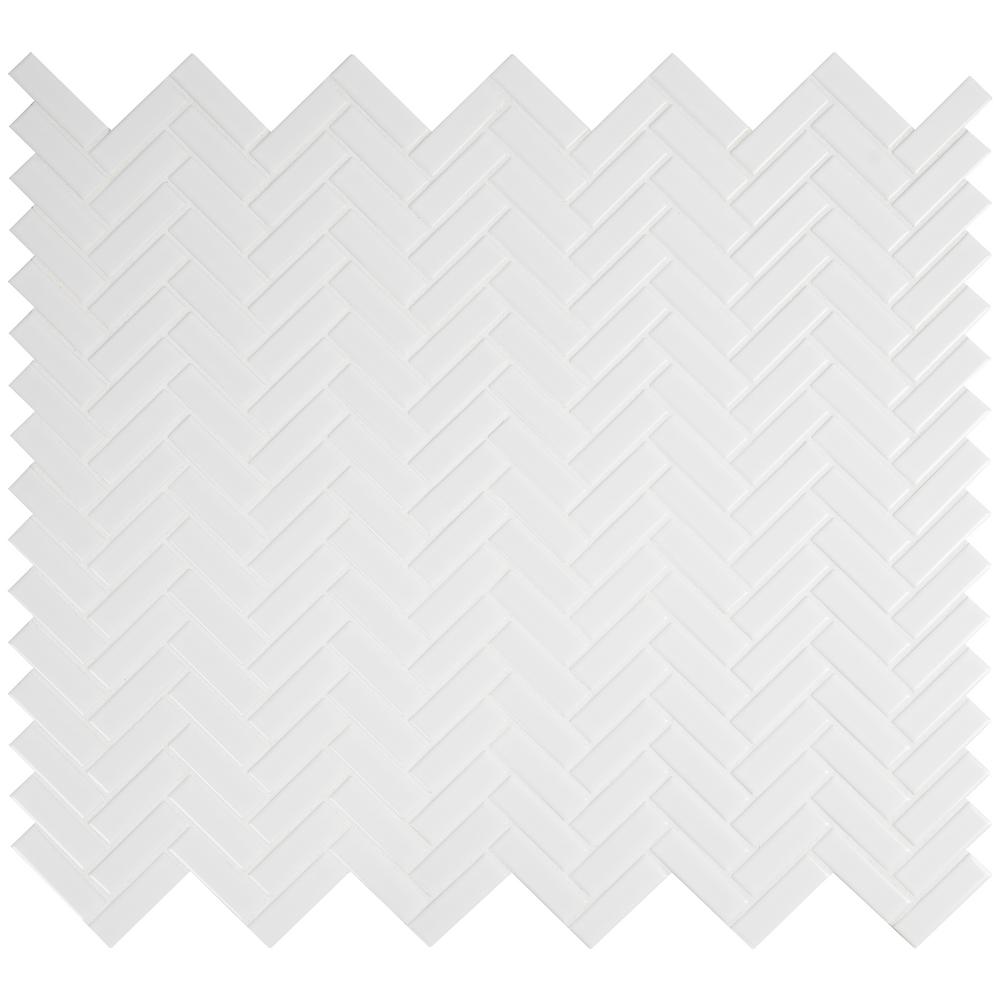 Leave a comment below to let us know what you think! What tile would you choose? 1, 2, 3 or 4?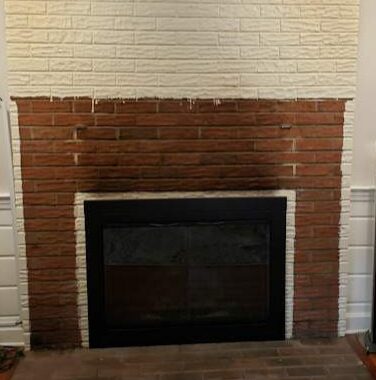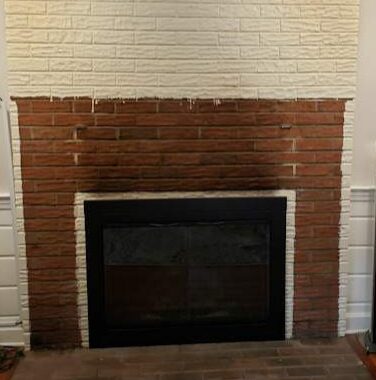 As you can image on every project like this you second guess yourself. I know what I want in my head, Melanie knows what she wants – and it won't be anything like what we pictured. Either way, it will end up looking better than it does today and that is our soul / main focus. Incremental improvements to your house make it yours.
If you have been thinking about a project I would just encourage you to take a leap forward. No one else is going to do your Fireplace Tile for you (well you can hire it out) but why would you?
Fireplace Tile Project Costs so far:
Next up putting it all together.
Until next time!