When you wake up to find an ice storm, trees and limbs cracking and falling to the ground it is not such a great feeling. The weather forecast a couple of days ago was predicting we would have another snow storm with up to 5-6 inches of snow.
Well Mother Nature had other ideas…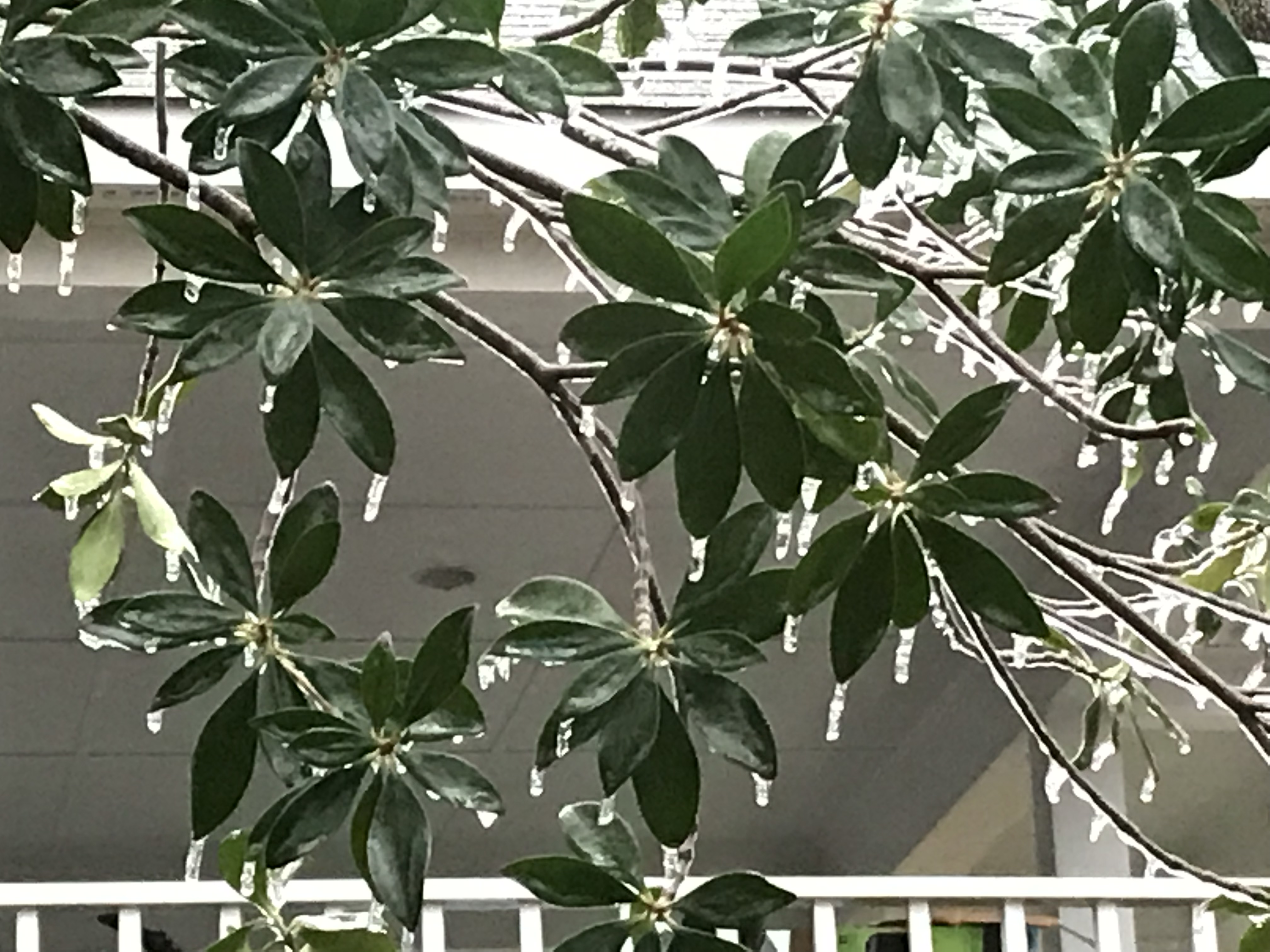 Starting around 11pm last night through 8AM, we were getting freezing rain. There were branches hitting the ground all around us. It kinda keeps you up at night when you have not lived in the woods for years. We kept hearing things hitting the ground and the roof.
Growing up, I got used to hearing trees fall and branches hitting the house. I am guessing we will get used to it over time, but that is the difference between being an adult and owning your home (you pay) versus being a kid living at home knowing someone else picks up the tab for repairs.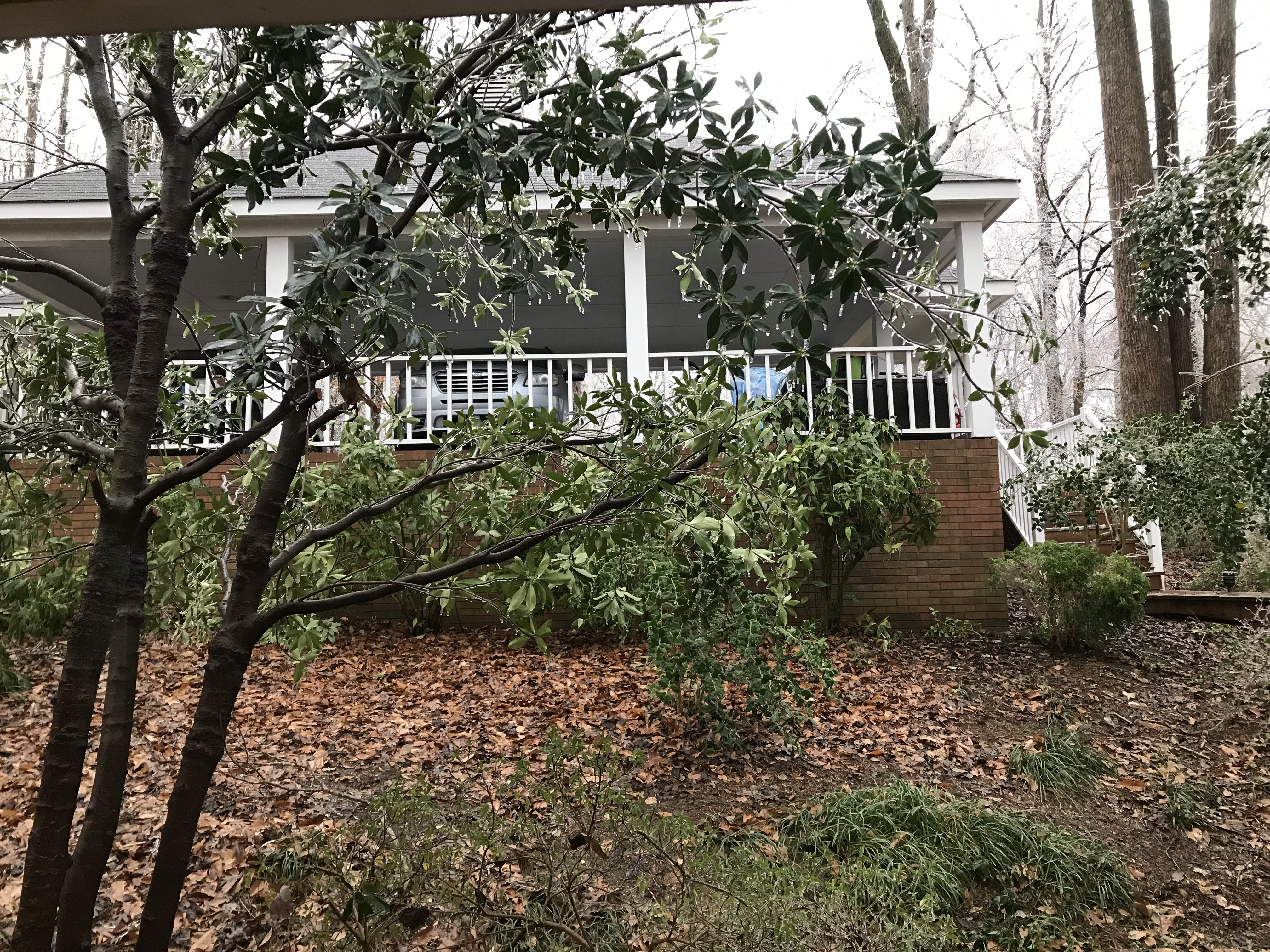 It looks like our local fire department has reported several trees down and there are about 30,000 people without power. The good news is it will be above freezing today and the freezing rain is already moving out!
One of our top 10 lists items, once our old home sells, is to trim and remove some of the trees around the house. Mainly to remove the trees or branches over our home. Until then, it is a little nerve-wracking. One side note: if you have a house that has tree limbs above it you can run into several issues if you don't stay on top of the problem.
Top 5 issues you can have and how to solve for them:
Spiders and other bugs – Make sure to call local pest control or and manually treat all the exterior joints on the house where materials run together. Here is a good overall general purpose spray (Bayer Advanced Home Pest Plus Germ Killer) I use that works well.
Snakes and Mice – If you have branches near or and touching your roof, you can run into a situation where mice will climb and get onto your roof, and get into your attic. Guess what likes mice? Yes, snakes… they love the little guys so unless you are fond of either of the creatures trim your trees.
Moss on your roof. The more you shelter your home with trees overhead you will and can have additional moisture build up on your roof.
Mildew and mold – again with the moisture will cause mildew on trim, siding, windows and window frames, doors and foundation. Until we remove more tree's I use this 30 Second cleaner and it works miracles. I will have a full blog post on it in the future with amazing result pictures.
Moisture in your house – if the ground outside your house is damp, guess what, so is the inside of your house. Simple and straight forward the more the sun can shine the more the ground can dry out. I am all for more Sun!
We all gave thanks today that the house is intact, we have power, a warm meal and everyone is safe.
Until next time…