When we moved into our house, we knew there were many issues we wanted to address as quickly as possible. Most of them I have either already written about or have additional blog posts written that are not published yet. Since our previous home sale is not finalized, our funds have been tight. We have only focused on primary issues that need to be resolved for peace of mind. The only exception for me is if we find a great deal (not a sale – as most sales are correction of inflated pricing) we would seize the opportunity. So baby steps to updating the kitchen but even little steps go a long way.
We immediately decided when we first looked at the house to replace some of the appliances. The stove being one of them.
All of the appliances are high end Kenmore appliances from Sears (AKA Whirlpool) and were nice enough. The microwave as an example is a combo convection microwave. It really comes in handy. The stove however was not exactly to our taste and it also did not work 100%. It seemed to heat up abnormally and the stove would swing in temperatures and not cook evenly. Finally, the old stove was black. It darkened the room and did not match the refrigerator or dishwasher.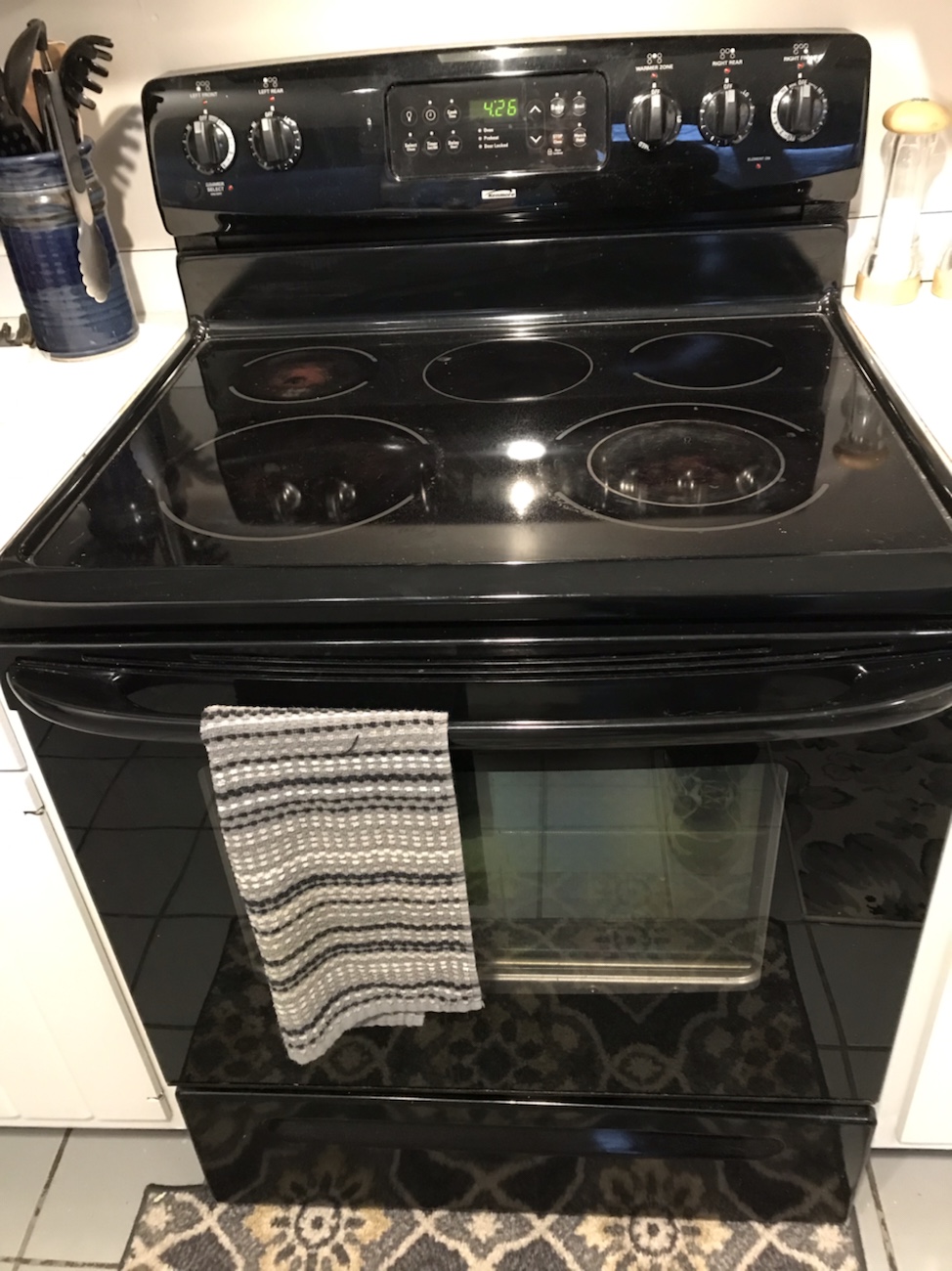 Enter in to focus our local Sears, who was caught up amid their bankruptcy liquidation. They were closing. Good news, they sold the property to the local hospital (as they owned that part of the mall). A great deal for them from what I was told and it created a great deal for us. I walked into the closeout sale with no expectations. As I browsed around, I saw a stove my wife and I had looked at before. One of our friends has the Whirlpool version which they have been happy with. I had to do a double check and validate a couple of times, but it really was a deal I could not refuse. Essentially I walked away with a new stove for 70% off.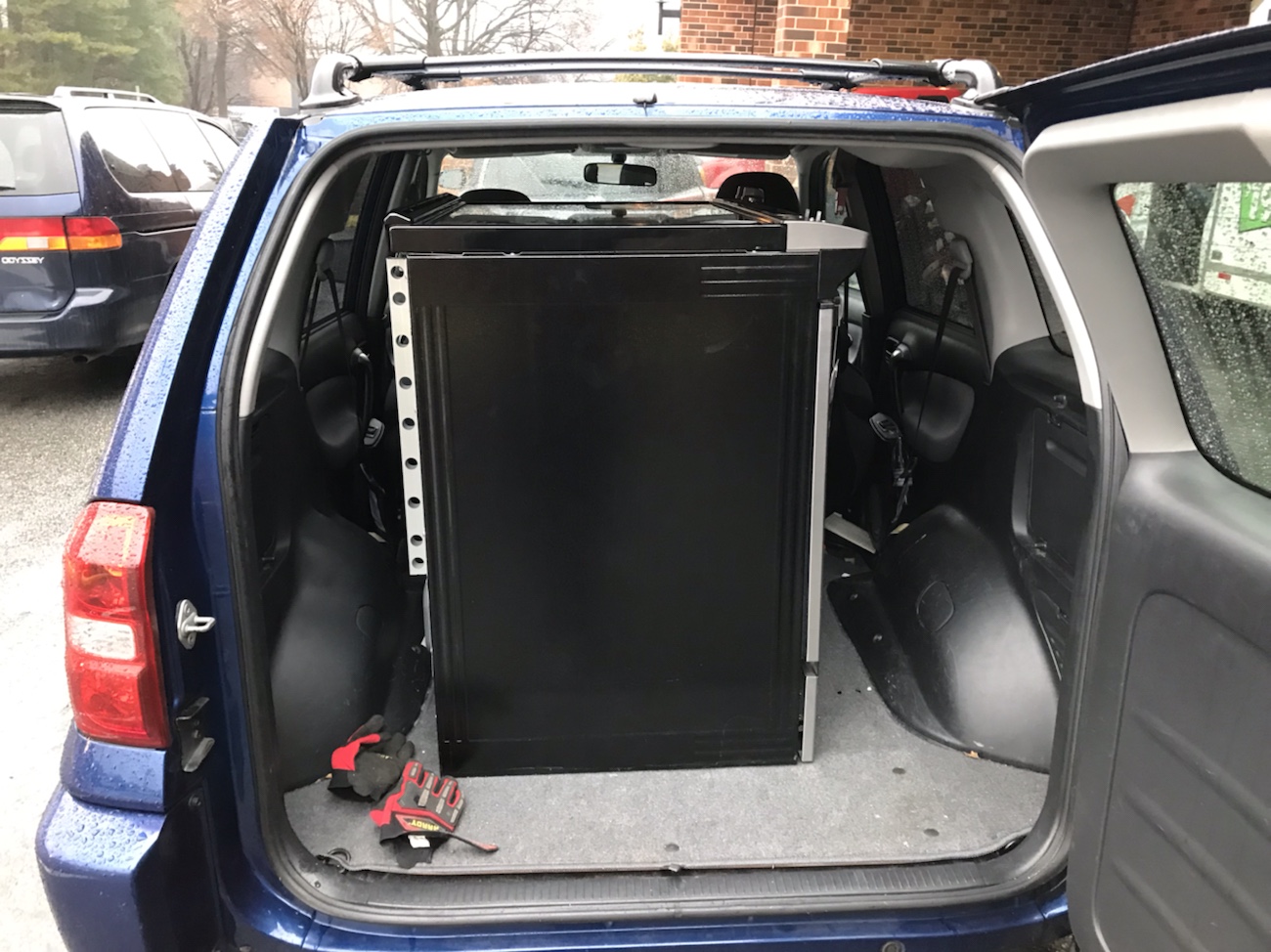 I could not believe my old Rav4 would swallow this stove but it did with extra room in it. Once I made it home, wired it up and slid it into place it worked out perfectly. We are very happy with this upgrade.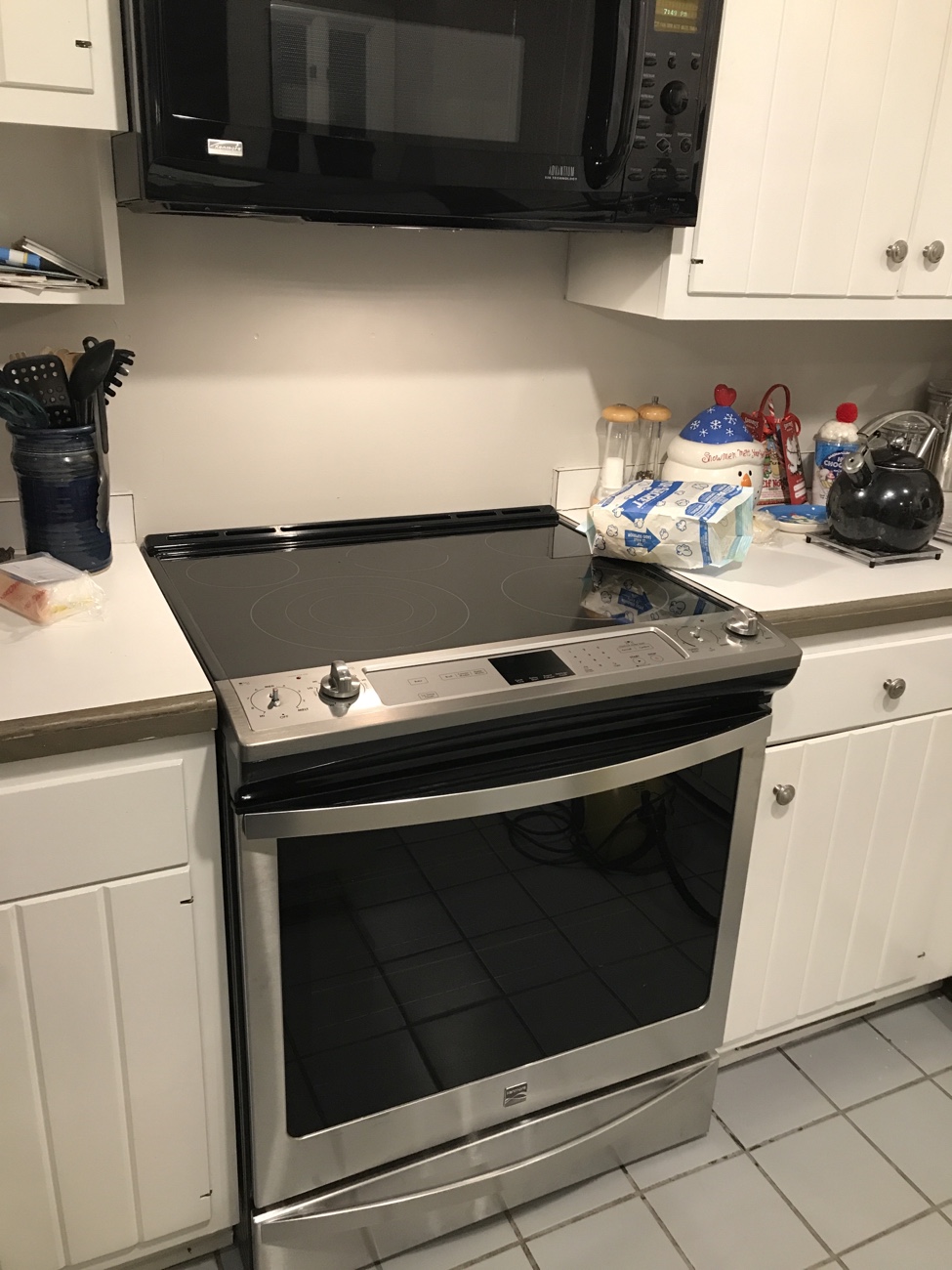 I prepped the old unit for resale, as it still worked just not perfectly. One tip, go and buy – TODAY a steam cleaner if you don't have one. I have used the steam cleaner in the past and it always amazes me how well it works. Black works best for the camera pictures but this trick works great on ALL appliance surfaces. For stainless I find it takes all of the streaks and fingerprints away.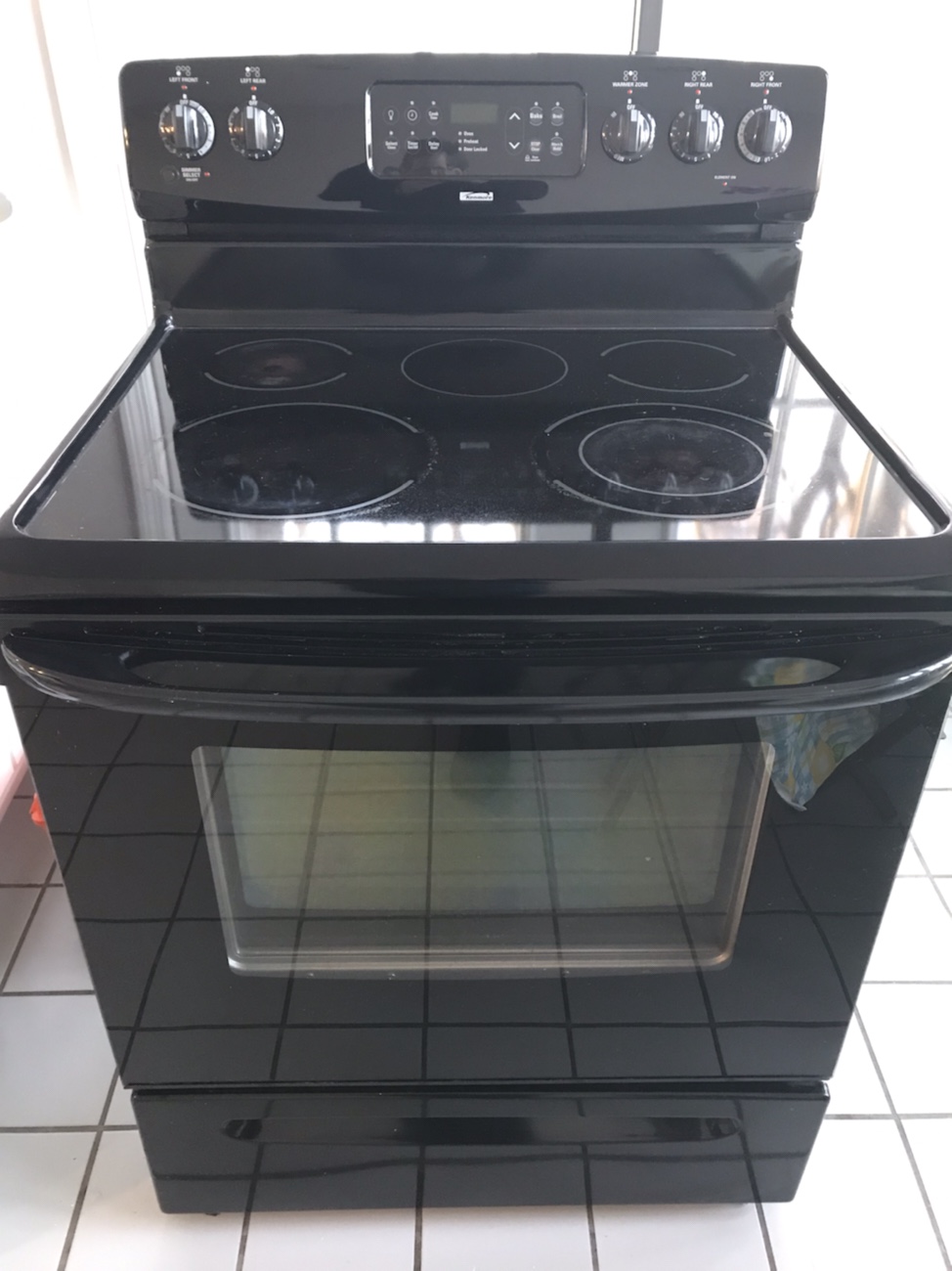 How to clean your appliance using steam? Here is the items I used and the steps… as easy as pie and it sanitizes the appliance as well.
From Amazon:
Add distilled water to the steamer for chemical-free, natural cleaning that lifts away dirt and grime on nearly any surface around your home.
Once the steam starts coming out from the hose, move the wand back and forth over the appliance. * PLEASE NOTE: Make sure to not "STOP" and steam an area for too long as it can MELT plastic!
Then quickly take the microfiber cleaning cloths and wipe away the water and grime. You won't believe your eyes how clean it is. It will restore the surface, controls and front of the stove to like new status. The results from the pictures above show how nice it will look.
Until next time!