As we explore furniture from the 1950's, 1960's and early 1970's you will find very interesting furniture pieces from Sweden or Denmark. These Danish modern chairs (set of 10) fit the bill and were made in the 1960's. During this period for Mid-Century Modern designs Danish and Swedish designs were leading this charge. Their culture has always focused on simplicity which is the core design motif. This weeks highlighted furniture focuses on the a simplistic chair design with a solid structure that has withstood the test of time.
This is one post in a series that we will cover Mid-Century, Mid-Century Modern also know as MCM furniture and light fixtures. Last week we featured this table Adrian Pearsall "JACKS" Cocktail table that we found on Craigslist. It really is amazing what you can find today.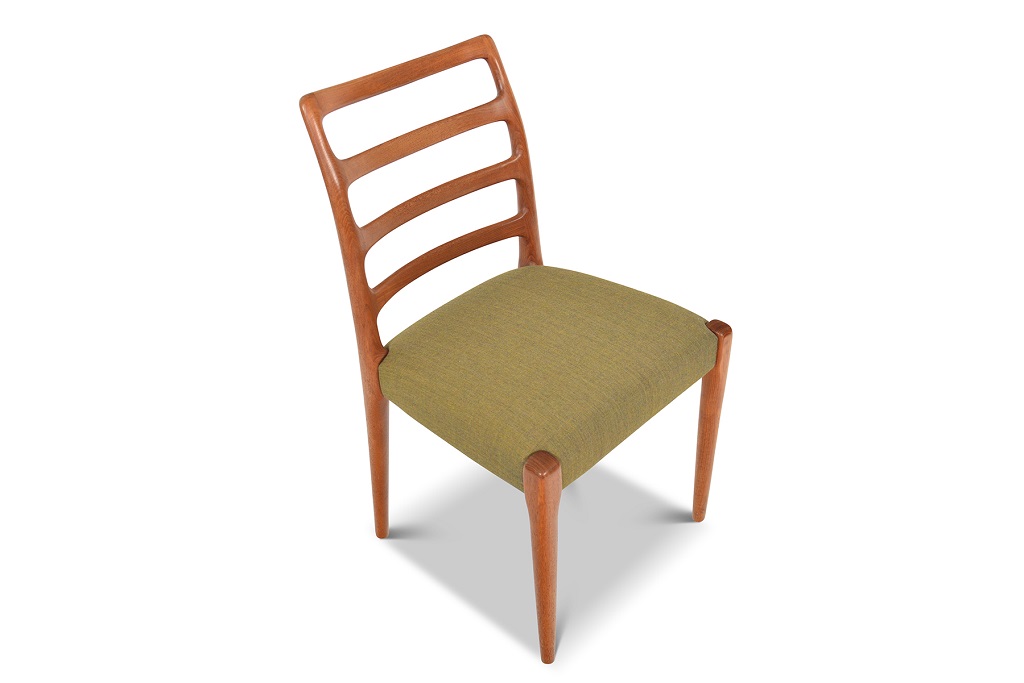 The team over at Mid-Century Mobler hit this one out of park. The chair seem to be in perfect condition. The Teak wood frames have been refinished and look like they are new. Sometimes when restoring older wood, it can be a little problem to get the wood to return to the original shade. In this case, it appears these chairs were very well taken care of. The fabric is a period correct wool Kvadrat mixture. I am not 100% sold on the green just yet (for us anyway) but I do appreciate how nice it looks. You need the correct color patterns in the room to use this color. As you may have noticed we have plenty of green out the window.
Specifications on the Danish Modern Dining Room Chairs:
Origin: Denmark
Designer: Unknown
Manufacturer: Unknown
Era: 1960s
Measurements: 19.5″ wide x 17.5″ deep x 34″ tall, Seat Height: 18.5″ tall
Condition:
– Frames have been fully restored.
– New upholstery with fresh foam in Kvadrat Remix wool
These chairs are being offered for sale for $7,250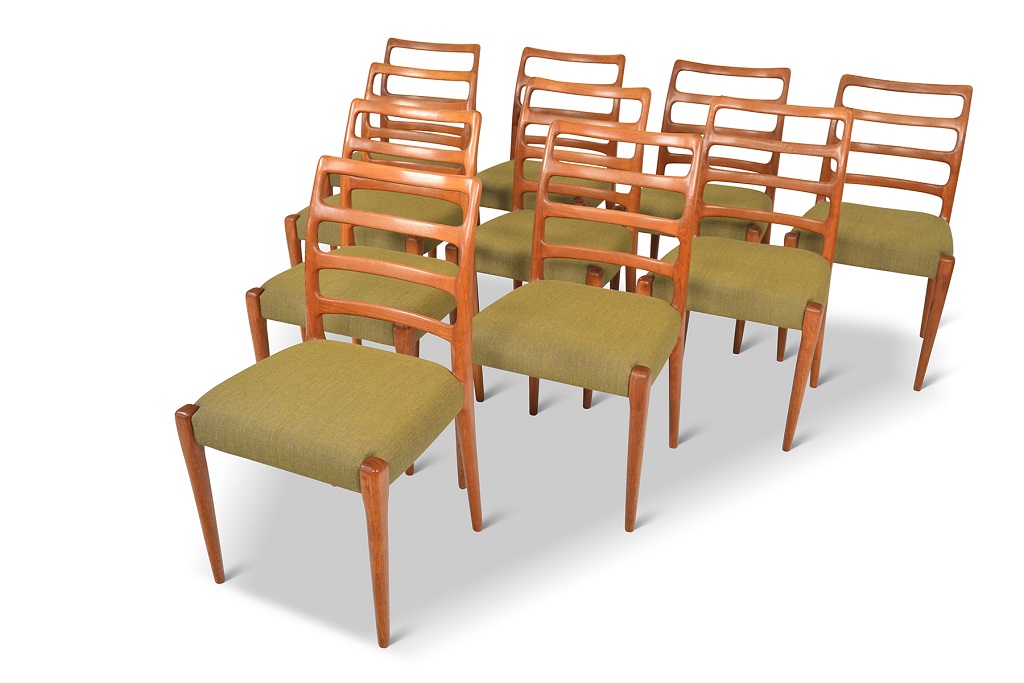 We also need your help. If you see an item on Craigslist, Facebook Marketplace or Ebay – let us know below what you found or use the contact us form. We will showcase your name (only if you like) to give you credit for the find. Who knows how this will evolve but we are excited to capture and share with you great items and homes.
Happy hunting on finding your next MCM piece of furniture and drop us a line if you run across something unique and interesting!
Until next time!
---