We are recycling multiple products now a days, which got me thinking – is Recycling windows possible to move to a new location? A year after moving into our house, we replaced many windows and doors. That post is here: "Windows and Doors – replacing drafty 1980's doors and windows" Those windows and doors have been working great. Not only are they clearer (as the old windows had broken seals), but they also had wood frames and trim. So while that is all well and good for a house maybe that gets more sun than ours, for our house it means constantly (maybe once a month) of wiping the window sills down with bleach wipes and not to mention the fact that they were drafty. Summer or winter, it did not matter – it made the house uncomfortable.
Recycling Windows, it is a thing
From a budget perspective, the first round did not allow us to order all of the windows that we wanted to. In some cases, I am OK with that as you will see later in this post. As it stands today, we still have 3 more french doors to replace, the front door, and 8 large frame windows downstairs that will need replacement. Typically if you say from an investment stand point, windows don't necessarily increase the value of your home per se. It is similar to the investment of your deck. They are not cheap and take significant investment however, one of the reasons why we use Window World is because of the warranty. They have a lifetime warranty on the window seals. So if they ever fog up in the future we are good to go. Plus the build quality and Fit & Finish is top notch. Also, they fit our Mid-Century modern designed home.
If you are in the Triad, Greensboro, Winston-Salem or in our corner Lewisville NC – you can visit the store on Stafford Road in Winston-Salem, NC or they can come to you.

Here is there Website: Window World of the Triad – head out there today! Darren and the team will take care of you and give you a great price.
Moving Windows To A New Location
We had the hallway that had two of the larger windows of equal size that we wanted to get done. They were directly across from the laundry room and at the door of our bedroom. As a matter of fact, directly near our thermostat in our bedroom. That influenced the heat or AC coming on frequently (in my mind but I think reality too). When the sales guy from Window World showed up, (who by the way we have now known for many years between our last home and this one), we started to chat about what could be done. One of the issues I had in our dining room was sitting down and looking outside while you eat. You see, the center beam between the two windows was ALWAYS in your way. It was just an annoying thing.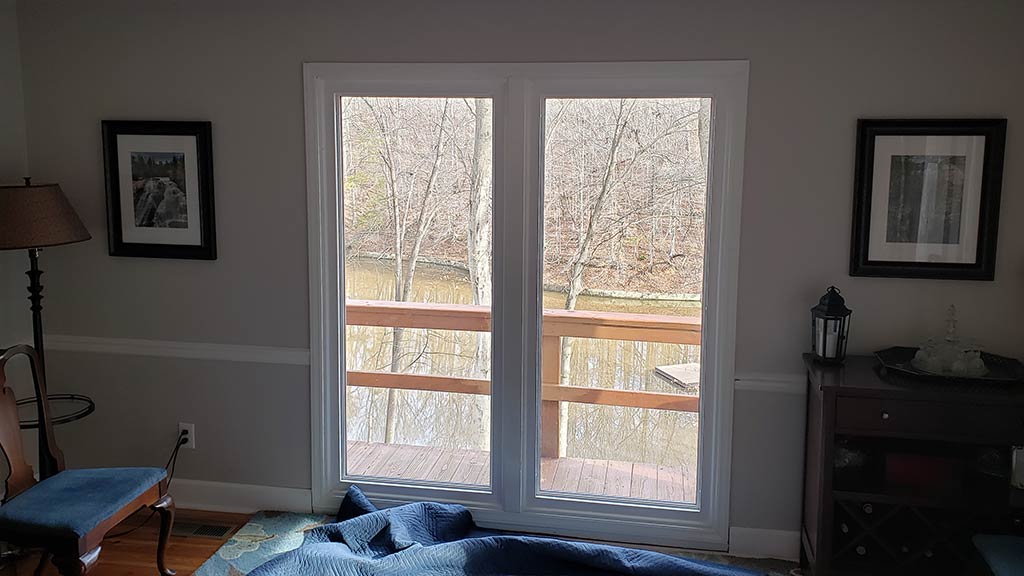 We sat down and priced out the two windows which I was more or less prepared to hear. Then I asked, well can we actually just move (aka recycle them) two windows in the dining room to a location down the hallway? We measured and YES, they were the exact same size.
This would allow us to cut out the center beam in the dining room and put in a very large picture window. We measured and he made a couple of phone calls. A couple of days later, I got a reply phone call and email saying sure enough, they could take care of this for us. 1 large window, move the other two and trim to the other side of the house. All of this for only $100 more than to order the other two windows. Honestly, I was surprised but it made complete sense. My wife, Melanie was not so convinced yet that recycling windows was a thing… but we were well on our way and I signed the contract in hopes it would turn out OK :)… fingers crossed.
Removal of the old windows
Goodbye old wooden frames and sills that had to be cleaned and painted often. Goodbye windows that were just horrible to look through as their seals were broken. The team arrived at about 10AM and started working away at removing the old windows. In about 10 minutes they were ready to remove the "New" windows from the dining room to swap them into this location.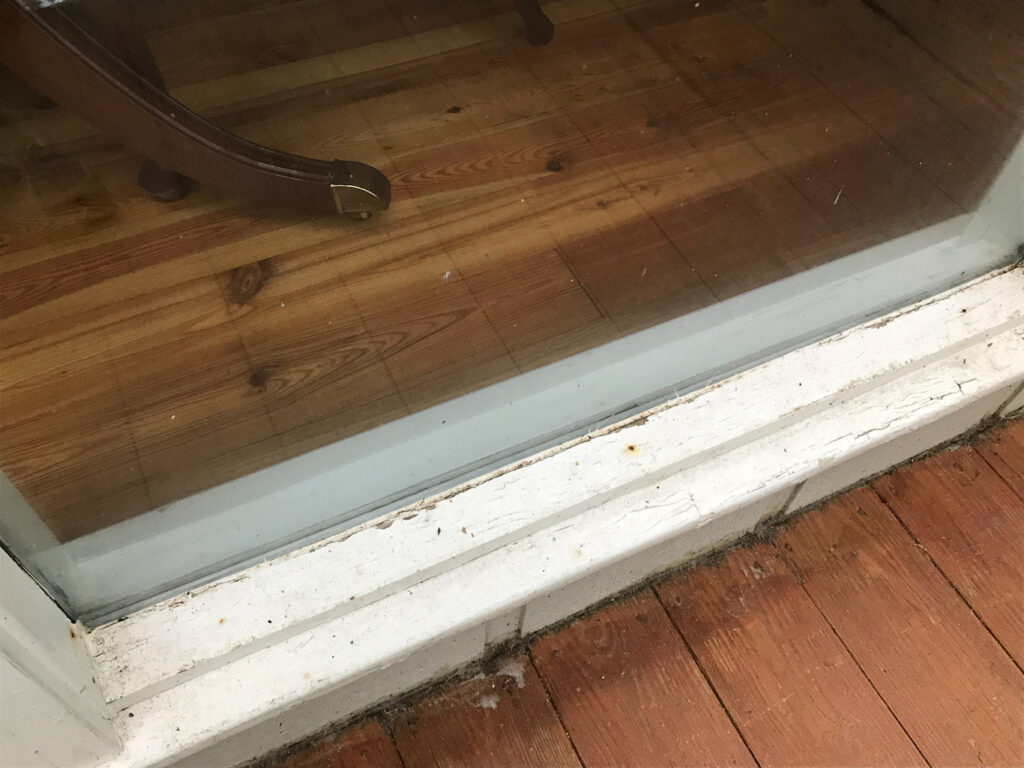 Installation of the transferred windows
The windows are secured to the wall with 6 main screws and various trim pieces. Once that was completed, they sealed up any cracks, put on the exterior trim and wrapped the windows. All done in about 35 minutes.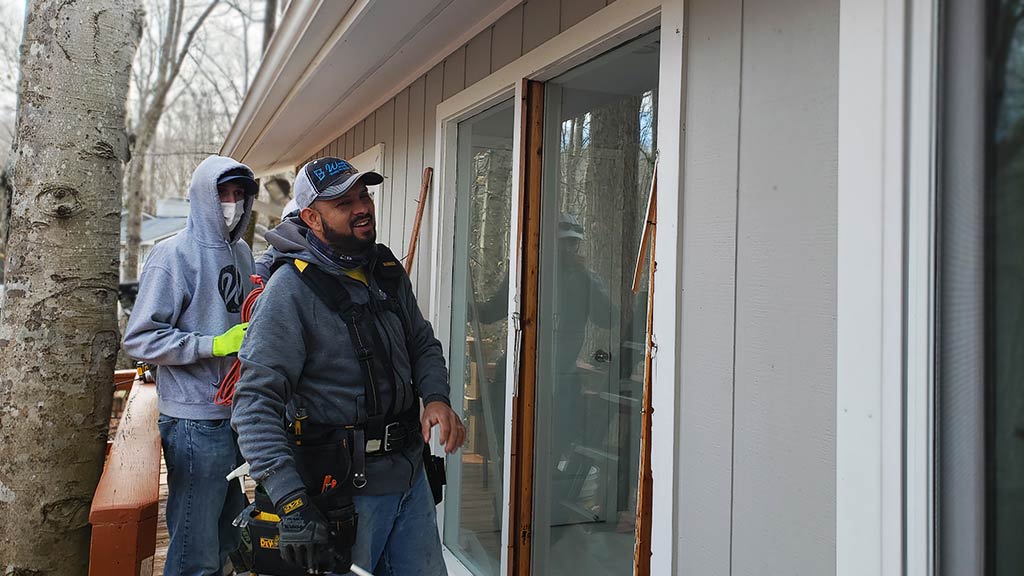 Installation of the Dining room picture window.
This was pretty cool to look at after I recorded the process… seems really simple but professionals always make it look that way.
Here is a before and after slide show – overall the amount of light that is added to the room is much improved along with a better view of nature.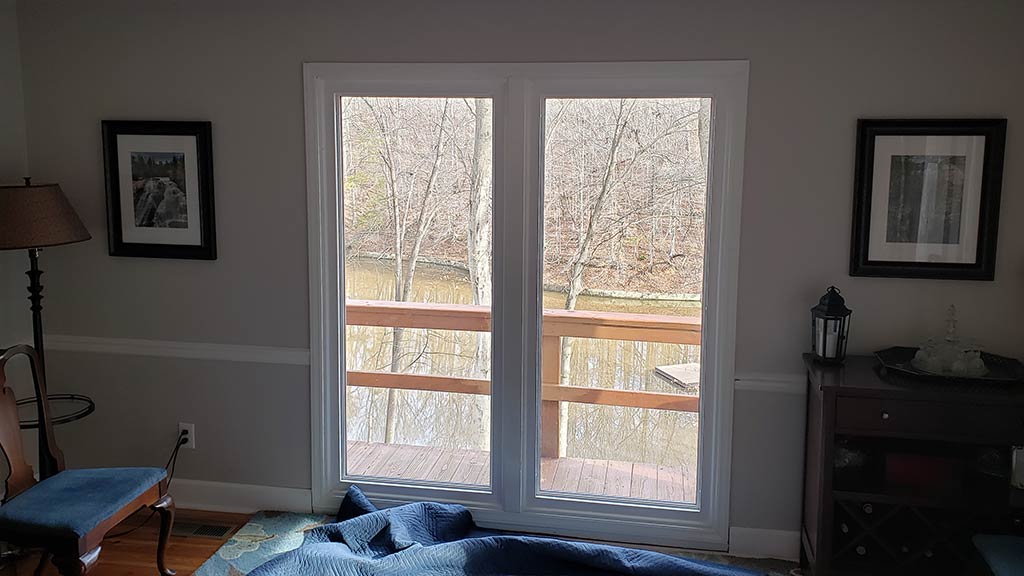 Project Costs
New picture window: $1400 + Tax
Moving old windows to hallway: $100
Not too bad for what we needed done and we are again very happy with the results. Onto the next project just around the corner. Thank you for stopping by!
Until next time!
P.S. – We had a forecast to have our first snow this AM… we never put much thought into it as we really have not had that much snow the past two seasons. Well low and behold, we did get a decent dusting. The house is not only warmer on our end of the house with the transferred windows, but the view in the dining room is really much better. A wonderful surprise today!