Since the start of the Corona-Virus and self imposed isolation, every morning (I try) I take a few minutes to get moving. I go for a short walk to clear my head and enjoy Gods creation. This Corona-virus event has many implications. Some of them unknown and not welcomed and some of them unknown and a welcomed surprise. That is what we will focus on today, the welcomed surprises.
I am amazed by walking outside and the world is almost completely silent. No engine noise, roar of tires running down the street, nothing man made not even an airplane. I have never been a noise pollution alarmist, but it is truly amazing. I only hear Gods creatures. Our local Owls, the pesky prehistoric call of the now family of 4 Pileated Woodpeckers, other birds. At night we hear the howl of fox's and coyotes.
It is not just here in the U.S. either, all around the world people are reporting a different feel to life. When speaking with a team I work with daily who live in Bangalore, India we reflected on their experiences. Similar to me, one of the guys realized how much noise pollution there was. He said he woke up the other morning and was totally surprised to hear birds. They were always there, but perhaps covered up by other noises of the city. Then he reflected, perhaps they were not there due to environmental pollution (or not in the numbers they have seen lately). He also commented they never see the blue sky, but now without cars, trains, bikes etc. etc. running – they can see the blue sky. With a city of 12 Million people according to worldpopulationreview.com – you can understand why some of this situation exists.
---
While we have many things we don't like, here is my top 10 things I like.
I don't have to drive up to 1.5 hours everyday to work
I spend less money spent on fuel
I actually get more done for work, as I don't have the additional planning to get my day going. No driving and returning.
I am surprised to see how much more rested and effective I am.
I get to see my girls more (that actually might be my number 1 favorite thing). Since my wife works, the girls are attending school virtually here with me. I get to have lunch with them every day!
My bills are less… I don't buy lunch most days at work but it does happen. We don't go out to eat as much on the weekends just maybe for a to-go here or there.
My projects at home are getting done quicker.
We eat healthier as we are making our meals vs. tastier (in some cases) restaurants.
I like our conversations as we are getting connected better.
I can see our girls can actually be home schooled and or enrolled in an online school in the future.
---
In many 'real' ways, life is better. Here is what the sunrise looked like this morning… what a beautiful sight. On most days I would have missed it but not when I have the energy and time to take a walk every morning. I hope you are using this time wisely to do something you thought about (like exercise in the morning).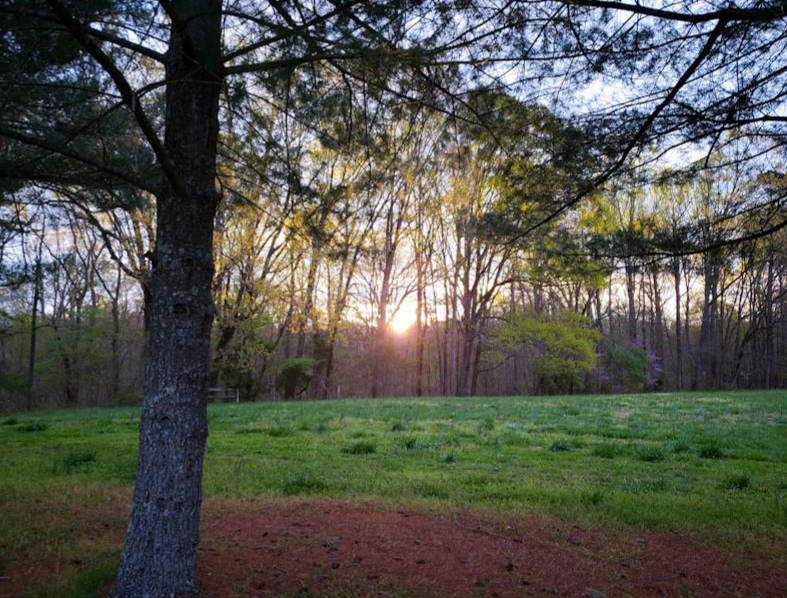 Do you have a Top Ten of what you find positive during the COVID-19 outbreak? Share your story below!
Until next time!