The weather in NC is totally unpredictable, one day sunny and the next SNOW! So right at the Holidays, what a wonderful time of year for so many things and to add a fresh layer of snow tops it off! Shopping for gifts for loved ones, family gatherings and the food that comes with it. All great things but one thing you may not want to do is buying and moving into a new home.
The very next week after signing the paperwork it snowed. Not even moved in :(. This was no little snow it was about 3 times an average snowfall here in North Carolina. The total was about 14, and it will take about a week to go away.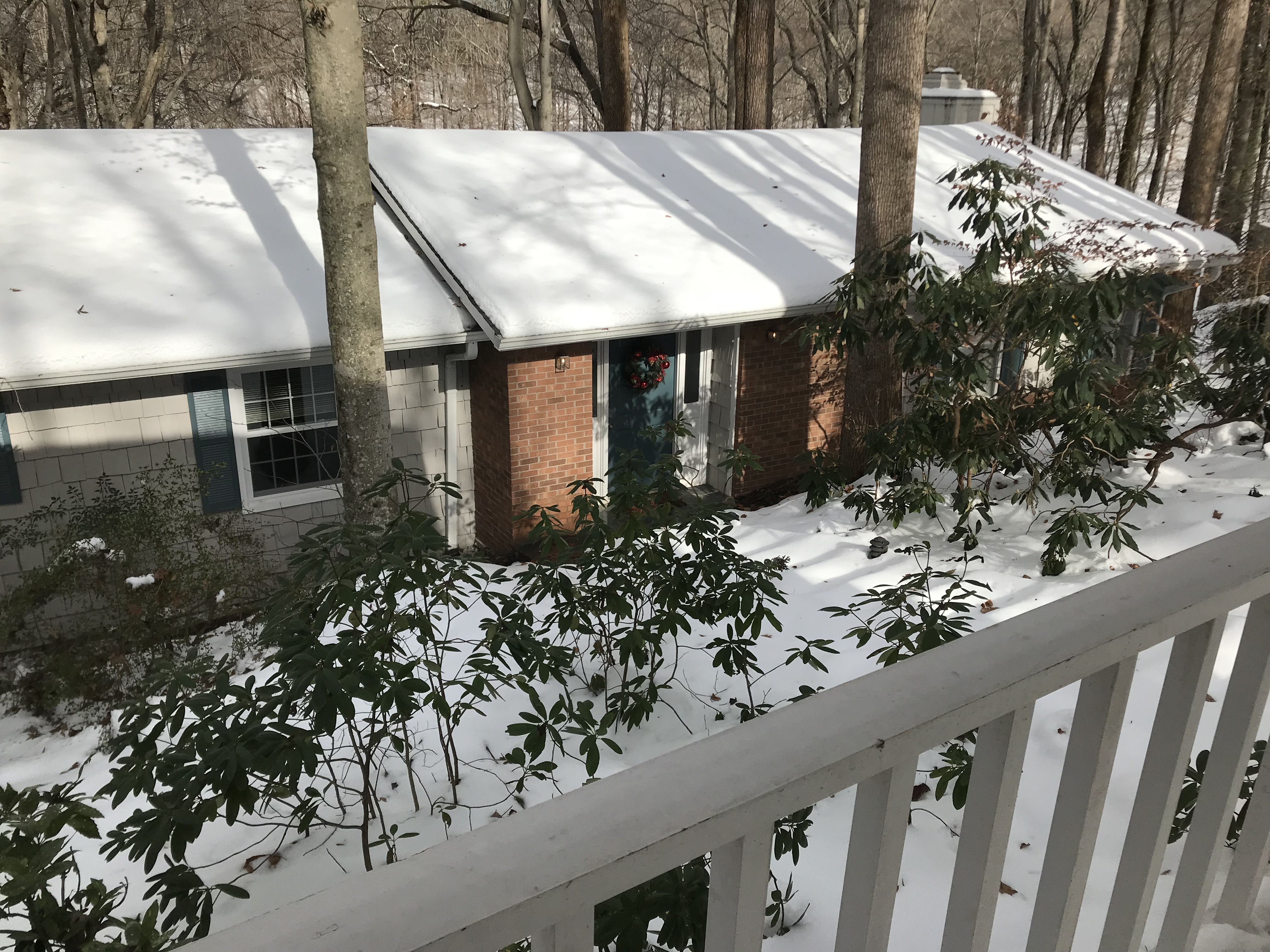 What a beautiful sight though. We still moved in some items we could carry. It is getting there!
Once we arrived to check out the place, I noticed some tracks on the side of the house. It was a path for the local deer. We were told by one of our neighbors that many mornings we would wake up to see deer outback.
We are looking forward to being here in our new home. Stay warm out there!