Last year, I teased up a post about our trip to Turks and Caicos. It was truly a great time away with my wife and another couple (life long friends the Cave's). As we have settled into a fairly cold winter, our hearts turn toward the Caribbean to look back.
Last year we were celebrating our 20 year anniversary and we were trying to figure out where we could go in the Caribbean. We already visited St. Thomas twice, once for our honeymoon and then went back there for the Cave's wedding. We just loved St. Thomas! Wonderful people and beautiful beaches and we always wanted to go back. The last several years, it has really become expensive to go to St. Thomas which kind of hindered any hopes of returning there. However, Alea Cave said to us one day about getting away. "I bet we could find a place @ Turks and Caicos that is affordable. I was reading how their sand is amazing". Well, that is all I needed to hear and Melanie too and since we wanted to get back to the Caribbean for our anniversary this was a no-brainer. With Alea's help, (she did most of the leg work – THANK YOU) we found a very nice place to stay!
Ocean Club Resort @ Turks and Caicos
We found a decent deal (not the cheapest but not the most expensive either – I would say affordable). We were looking for private homes but came across these condos which had long porches, a living room / dining room full kitchen and bedroom of sorts along with a nice bathroom to boot. Also they had washer and dryers too.
A travel tip we started years ago. Make sure to find a place with a washer and dryer. On the last day, go ahead and wash all of your clothes and pack it up. It make life SO much easier on the return. Just unpack clean clothes into your dresser or closet.
So we elected to go to the Ocean Club Resort. It is two resorts in one on Grace Bay Beach. Guests can enjoy activities at either Ocean Club or Ocean Club West as well as take in one of their three restaurants. They are about 2 minutes by car and 15 minutes walking on the beach apart. There is a shuttle to take you to either one multiple times an hour. The rooms and staff are very accommodating and it will help you take your mind off the daily tasks of life. We got a second floor room 8302 near the back of the facility, next to the pool and grill. The Caves had a nice first floor unit next to the pool and grill.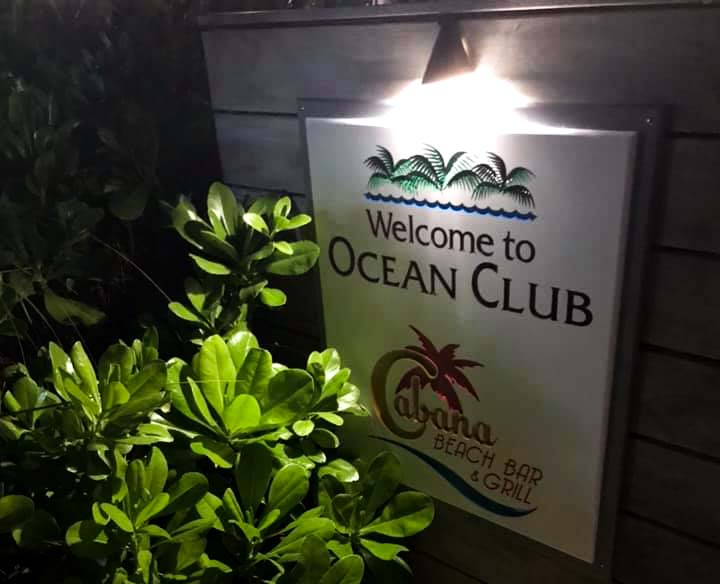 An amazing place to stay…
---
Website: http://www.oceanclubresorts.com
Turks and Caicos Beach
At the resort, feel free to take advantage of the abundant lounge chairs already set up on the beach, grab a towel and sit under an umbrella to enjoy the gorgeous view! Towels and water are provided for you. You can even grab a kayak and head out to the ocean or rent a Hobie Catamaran. My friend Chris and I elected to get a couple of kayaks and headed out as far as we could see.

I think we made it about a mile and a half out near the reef… the guy who runs the rentals got on a Hobie Catamaran to check on us. He yelled as he was passing us (like a race car on the water) "You guys are crazy, I have never seen anyone out this far! Be careful and see you soon". It was a great adventure and amazing to see how clear the water was. Even at that distance, we jumped off the kayak and dove down to the bottom. You could see forever under the water, an amazing thing to see.
I have been to several tropical locations in the past. Hawaii when I was younger and also St. Thomas and near by islands as mentioned earlier. Overall in my book this is the best beach I have been to, hands down. The sand feels like some kind of science experiment. The closest thing I can describe it as is cake or kinetic sand (you know that stuff your kids wanted one year for Christmas that found its way into the trash).
The water as you can see is also equally as impressive. No Photoshop on these pictures just sizing them down. It reminds me of cotton candy. The color is just amazing, a real must see. It all comes from the material the island is made from.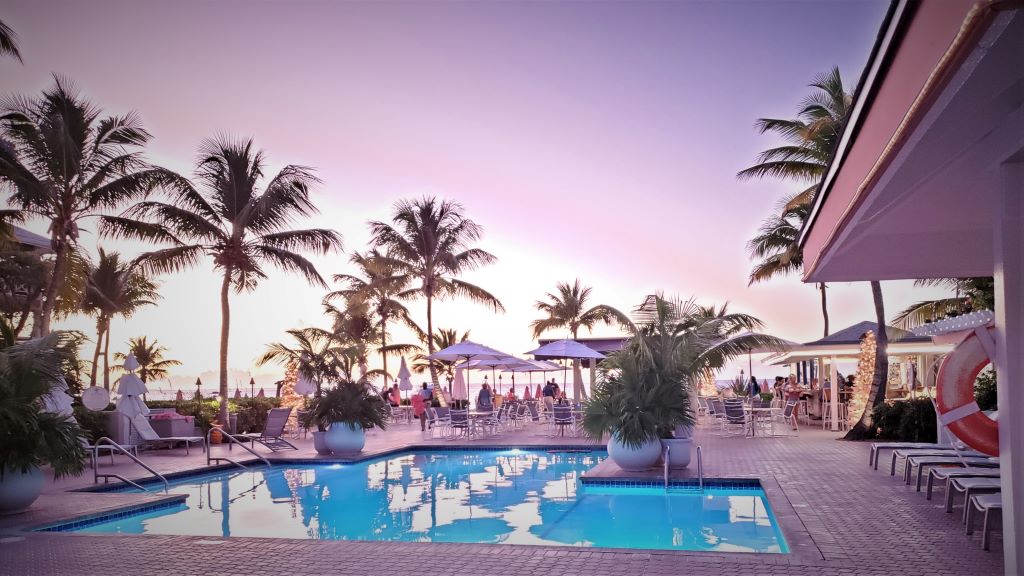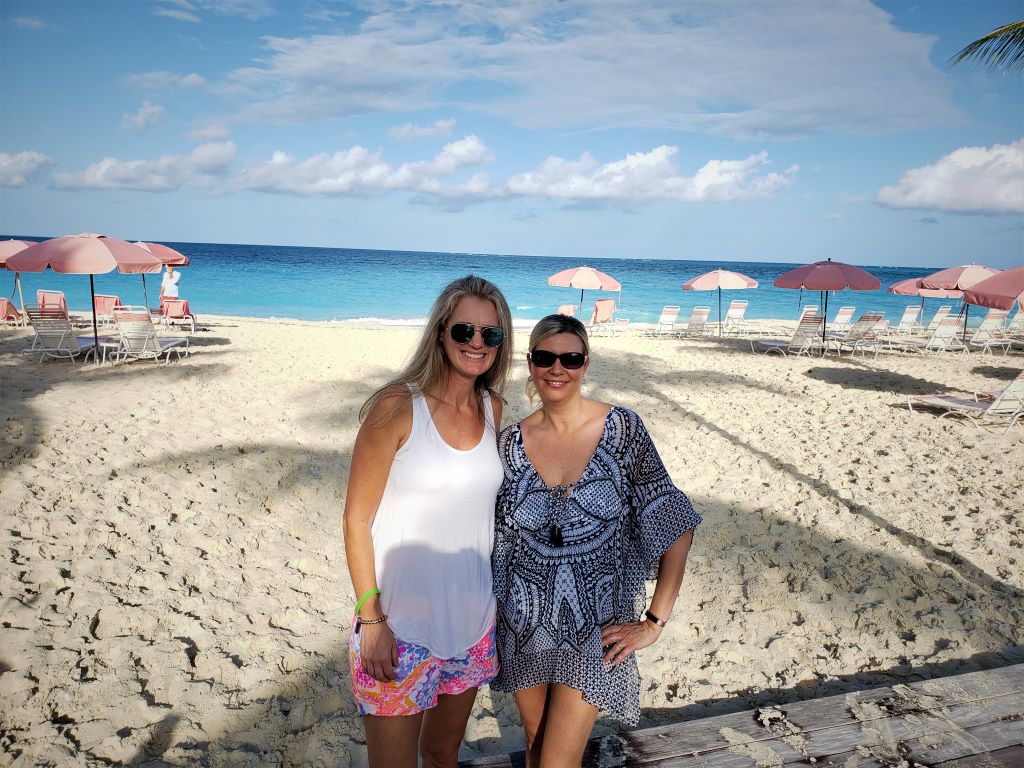 Nothing Like Paradise at Christmas
Turks and Caicos Island Costs
If you did not know, when you live on an island EVERYTHING costs more. Gas for the car, costs more. Eating out, costs more. Going to the grocery store, it costs more. A lot more… How about Cap'N Crunch for $8.09 a box. Cinnamon Toast Crunch for $9.65, Cheerios for $8.55. Boneless Ribeye Steak – $24 a pound ($72 for that package of 3 for 3lbs total). If you wanted a case of Corona – it was $69… I would say (at Turks and Caicos) only the car rental and also the resort costs were not horrible but that was the exception. Everything else was really high. Check out the pictures from the grocery store below.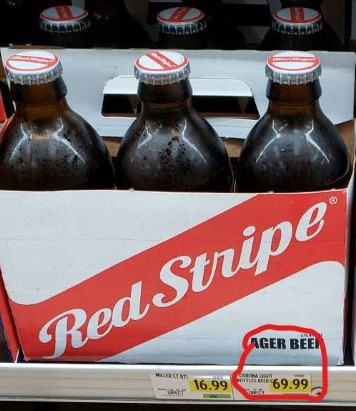 The good news is with a full kitchen, we could stock up on food and essentially not go anywhere if we didn't want to. Enjoy the sand and sun, and afternoon nap and cook our food on the grills near the pool. They were cleaned daily and looked brand new every time we used them… One thing we tried – just because it was there , was a pumpkin top on the grill. We just added some olive oil and a little salt and pepper. It did the trick and was amazing!
When looking at the budget and potential excursions to the other side of the island, we weighed the costs of cabs vs. renting a car. Keep in mind, you can rent a left hand drive vehicle since the island drives on the wrong side of the road from an United States perspective. It is a Crown Island reporting to the Queen even though it uses USA cash.
Cost to get transportation from the airport to the resort was roughly $80 each way (x4 for two party's). Then going to the grocery store, a dinner across town, ridding horses and we wanted to check out a reef snorkel location too. So it made complete sense for the rental car. The rental was roughly $45 a day plus tax and insurance. It worked out perfectly! We rented a micro van a Suzuki APV. They are not sold in the U.S. With large headroom and enough for 5 with luggage in the back a perfect partner for an island excursion. It also had great fuel millage. We did not know but expected gas to be expensive and it was at roughly $8 a gallon. I did make the reservation through Priceline. Do not go directly to their website…as it's more expensive that way.
The whole experience made me reflect on life in general. How well have I done as a husband, a father and in my career. I would say there is massive room for improvement all around, and I thank God for all the gifts in my life. They are not taken for granted. Many people have shown me kindness and grace when I did not deserve it. Others needed my help and in turn it helped me to grow. COVID-19 offered another perspective too. While I would not trade 2020 for anything just due to the fact I had more time than ever with my girls and wife – I would like to go back to December 2019 – aka @ Turks and Caicos.
So overall, we really enjoyed this time on the island. Hopefully someday soon travel restrictions will be lifted and another trip can be scheduled. One thing to note too… There is a direct flight from Charlotte, NC to Turks and Caicos – essentially a 2 hour and 40 minute flight. So really just a hop and a skip to Charlotte from Lewisville where we live. Not too bad.
I know we would hop on a plane today if we could. We hope the thought of a tropical island brings warm feelings to your heart!
Until next time!