Are you thinking about repairing or replacing your deck? That is our question surrounding this post. We will cover some of our deck replacement ideas and why we went the direction we did. As mentioned in previous posts, our house has a 1400 square feet of deck space off our main floor. When we purchased the house, we calculated into our offer, an amount of cash that it would take to repair and replace.
Our high end estimate was $70,000. That was a pre-COVID-19 price! I can't even imagine what the cost could be today, maybe double?
We immediately addressed several problem areas to stabilize the deck. That was done in the first month or two of our ownership and even at that time we were questioning if we would be repairing or replacing our deck. I even started looking at ways to "salvage" some of the wood. You have to know a little about the industry and the deck wood yesterday (pre-2005?) vs. the product today.
The old lumber had chemicals in the wood which helped to preserve it for years. Those chemicals were identified as dangerous (I don't know why as you don't live outside, nor do you eat off the surface). Those chemicals made the wood harder and last longer. Today the process is done differently. My point is that I could take some of the wood and sand it.
In this post I took the railing and sanded it with a belt sander on loan from my brother in-law (see the picture below). It did come out OK, except many parts were damaged beyond repair (but they were from 1990). We will address the handrail in another post.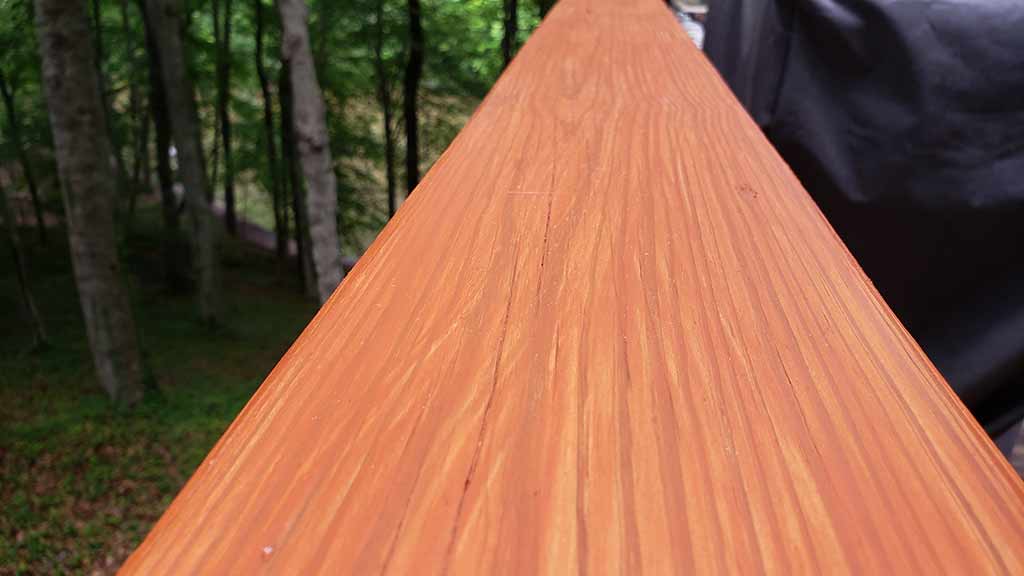 While the sanding and staining helped the deck railing, there were still replacement needs that must be addressed. We held off as long as we could and once I saw the price of lumber fall, I ordered up enough to address the section in the middle of the house. The best news was that I could configure what I needed and figured it out online. I printed off what I needed and went to visit Home Depot.
A Preview of Using a Floor Sander on a Deck
DISCOUNT TIP! – Another factor for repairing or replacing your deck may also be material costs. You may or may not know, that Veterans are given a 10% discount that is typically passed to registered contractors (both Home Depot and Lowes Home Improvement have this program). Note: You can't get this discount online, you have to go to the store in person. That went a long way in covering the tax and a little more of the material bill.

Stop by to see your local store to get setup. Bring a Military or VA ID.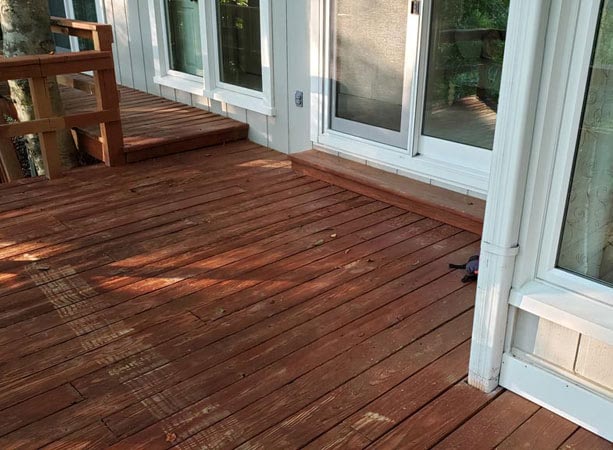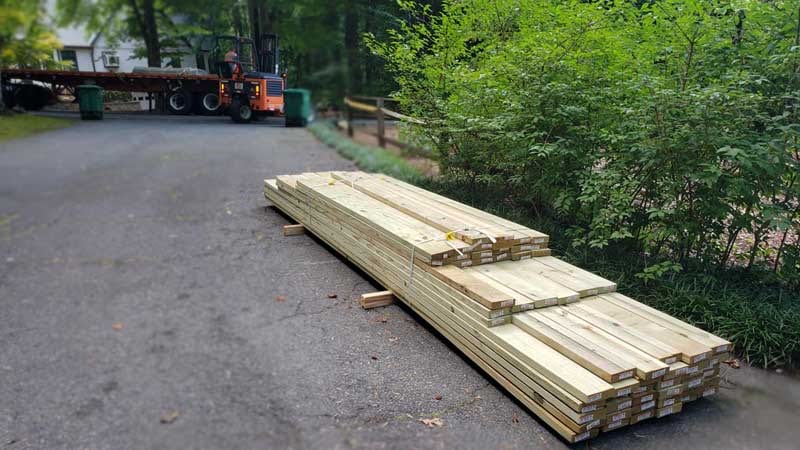 Targeting Repairing Our Deck
After an inspection, we decided to repair and replace the decking boards directly behind my office and address any structural issues that we found. You can use the tips below on helping you to make the decision on repairing or replacing. Overall, we were good to go on the structure.
The contractor did not find anything that he was concerned about so we moved forward. Total time to replace the boards in this area was just over one day. During this process this is how we made the decision on moving forward. My simple guide to deciding on to rebuild or replace our deck.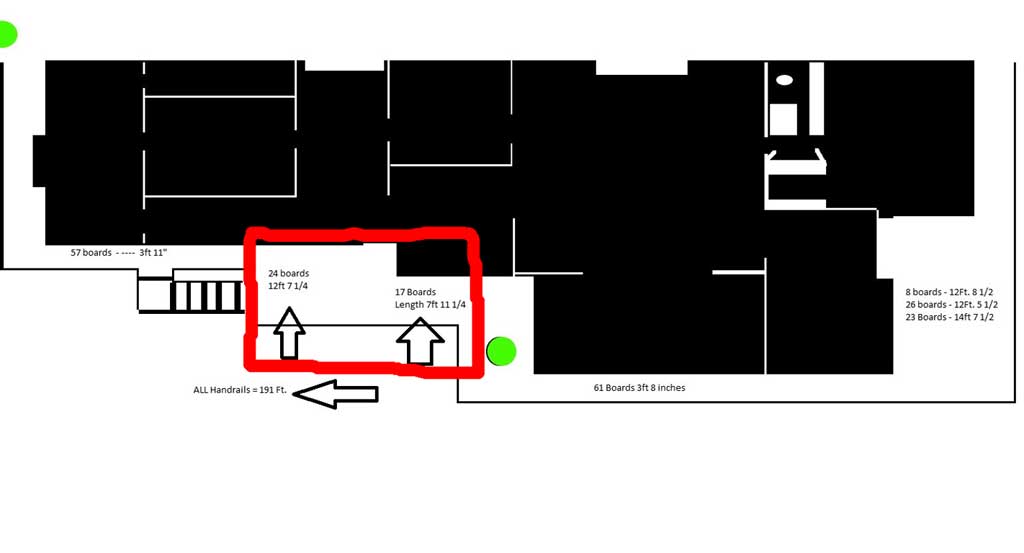 When Should I Repair or Replace My Deck?
DECK POSTS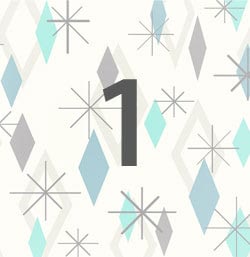 Start at the lowest point of your deck, the foundation. Starting with the deck posts which are the vertical parts of the deck's substructure that hold it up and off the ground. Do you see any damage to the posts? Does it look like moisture or water damage has caused damage to the posts? Take your hammer and hit the side of the post. Anything other than a solid thud, means you should inspect further. If there is some question use a nail or screw and drive it into the wood. If it goes in with one tap – that post is past its service life.
Hit a known solid piece of wood so you have something to compare to. Posts don't usually receive large amounts of UV light and they shed water due to being vertical.
INSPECT SUPPORTING STRUCTURE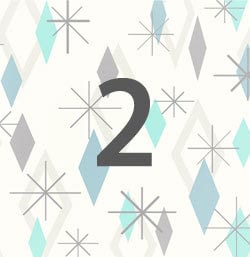 Up from the posts, you will have the beams and joists. They are the horizontal support structure pieces of wood beneath the deck boards. Do you see cross members or supporting beams that are loose? Is there anything that looks to be uneven and out of place with the surrounding area? Your deck most likely was inspected by your local county / city government inspector. These types of issues would not have allowed for the deck to pass.
Use your hammer to tap on the structure. The beams are the larger of the two, with the joists running between them. Horizontal boards, like beams or joists usually rot first at the ends where it joins other boards.
Cross Support for Beams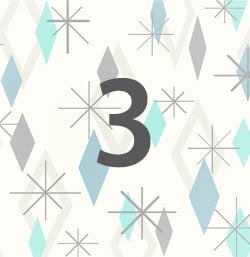 Sometimes builders put additional support structure to tie in the various beams and joists together. Think about the structure running in mainly parallel to each other. Sometime an additional support is needed to ensure structure rigidity. It will tie the parallel boards together to achieve this goal.
IF you have a sub structure like this, you should see that it is consistent across the board and should look the same from end to end.
DECK SURFACE & HANDRAIL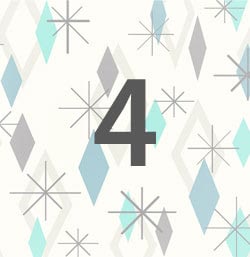 The portion of the deck that you walk on and see makes it easier to see if it needs to be replaced or not. You may still want to inspect the surface. I was able to (as mentioned earlier), to sand the surface of my hand rail. You may be able to rent a floor sander to resurface the boards. However, if your boards are more than 20 years old, they may not absorb stain any longer. Once the moisture content gets high enough it is time to replace. Do a couple of tests so you know where you stand.
---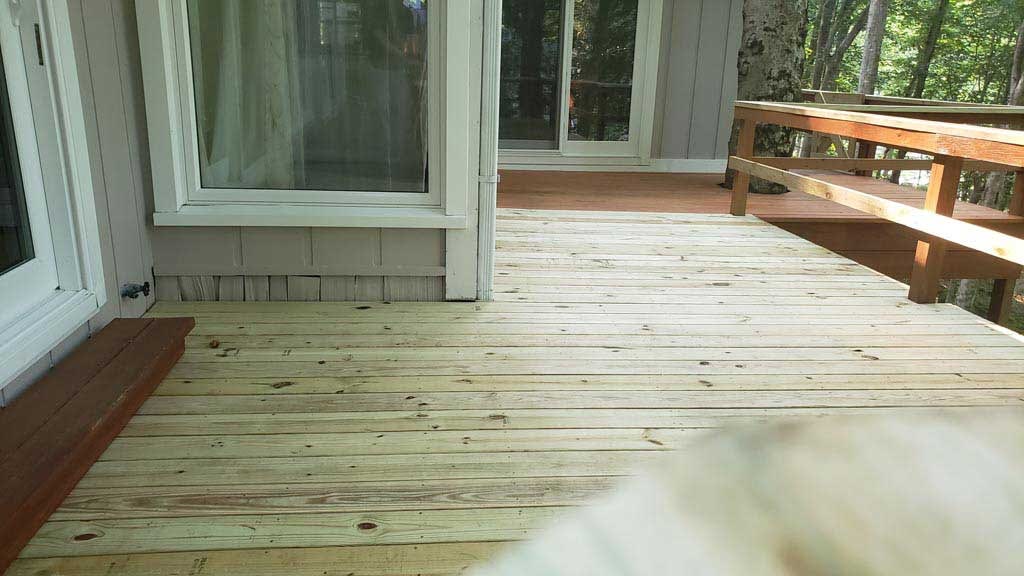 I also ended up re-using the step from the sliding glass door. I would add this to the category of "how to redo a deck for cheap". It was in near perfect condition and only needed sanding. I grabbed the trusty belt sander and go it looking like new!
PROJECT COSTS FOR DECK REPAIR
Home Depot Supplies $980 including shipping/delivery
Installation: $1290 (1.5 days worth of work overall)
Total costs came in at slightly less than what the estimate was for labor. I chipped in over a lunch break and after to help move old lumber around and also ripped up some of the boards. So keep that in mind, if there are some things that you can do yourself speak with your contractor on how you can reduce the overall bill. They are there to make money but they also don't want to break your bank account.
We hope this passes along a little knowledge that we learned during this project. As we move forward with working on other portions of the deck, we will no doubt learn more. There is always something to be learned with home ownership. Especially, a 1959 Mid-Century Modern home. The good news is that today with the internet resources, you can find steps on how to do anything. Seize the moment and get at it. You will look back and be glad that you did!
Thank you for stopping by!
Until next time!