When searching for the latest Mid-Century Modern Accessory for your house, one of the last things to come to mind would be a Mailbox. We never gave this conversation a second thought, however you should. For example: If you pay attention to your surroundings, you can easily identify old things. Like a design that gives a clue, or a color that was popular "when". When you watch an old movie or one set during the Mid-Century time period, there are items that you may not even notice to help set the scene.
Think about it for a moment… if the film is showing a busy street, you won't see modern cars going down the street. You will see period correct cars and trucks being driven down the road.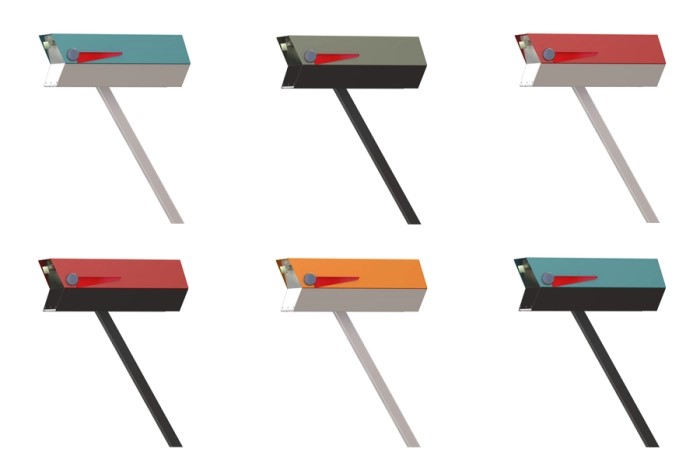 If there is a scene shows the interior of a home, you will see period correct furniture or kitchen appliances. Some other Hollywood magic is also outside, even something as simple as a mailbox. You really take some of these things for granted but they are there and help to get you in the "Mood" of being in the proper century.
The other day, I was reading the Physical Magazine I picked up from one of our local magazine stores (Atomic Ranch). This magazine is always spot on about Mid-Century design and ideas. There are some companies that do various ads there, but I never paid too much attention until I came across this company.
---
A Mid-Century Modern Accessory Company Is Born
Modbox, a company built and brought to life by an enthusiast. As with any type of hobby, if you are going to buy a car, a boat, a house etc. – buying one from a person who has passion and dog in the game. You will ALWAYS walk away with a better product.
"As a mid-century modern enthusiast, I was frustrated when I couldn't find a mailbox that complemented the mid-century aesthetic of our recently renovated home. In the fall 2013 issue of Atomic Ranch, a reader asked: "Do you know of a good source of '50s period mailboxes?" The editor replied: "…the retro market seems to be wide open."
"With an entrepreneurial spirit (from starting a coffeehouse to renovating homes), a background in finance, and a love for good design, I started modbox USA. The result? I've designed a retro mid-century modern mailbox inspired by mailboxes produced during the 1950s and 60s! "

Modbox – CEO and Owner
What I find interesting is that like many Mid-Century items, many of the designs are timeless and or are classic. If they are well done like these mailboxes they can fit in a $100,000 home all the way up to a million dollar Modern designed home. At the end of the day, it goes back to style and form. Something unique in this world is just that. Unique and worth having.
What I find interesting is that the Modbox guys took the approach of just simply recreating the original with some minor improvements along the way. Researching old catalogs, flyers and advertisements. All in the pursuit of recreating the feel of the time for these products. After all, they did a good job of marketing them. Then you can see the schematics and design drawing. "Easy enough" right? It is just a mailbox…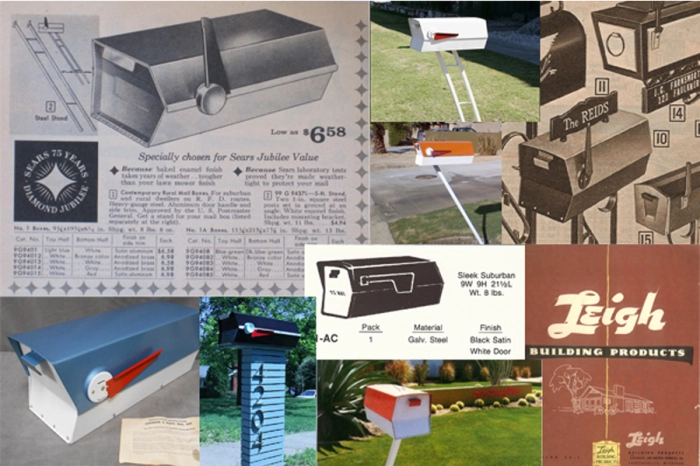 As you can see, there are several types all made in the USA in North Carolina. So why not support a local home grown product? This is on our list of next things to do including to support a local business that makes their products here in the USA. Shop at their online store or use their contact info below.
Until Next Time!