An Mid-Century Modern aka MCM transformation like this is unlikely to go unnoticed. I don't know about you, but my spirit pulls for the underdog. It has always been my way. To see a story of the unloved, the miss-understood, the thrown to the trash heap (you get the idea) make a massive turn around and leap to glory stirs my soul. God always intended our lives to be renewed, daily in fact.
We can see this in so many ways. How did you learn something new today? Did you see something from another perspective? Perhaps realized how you may have not help up your end of a deal and let someone down? We have a constant state of change and renewal. It is, in general called life. Nothing to be afraid of but rather embraced.
In this story today this odd duckling of a home (to begin with), that was discarded and forgotten.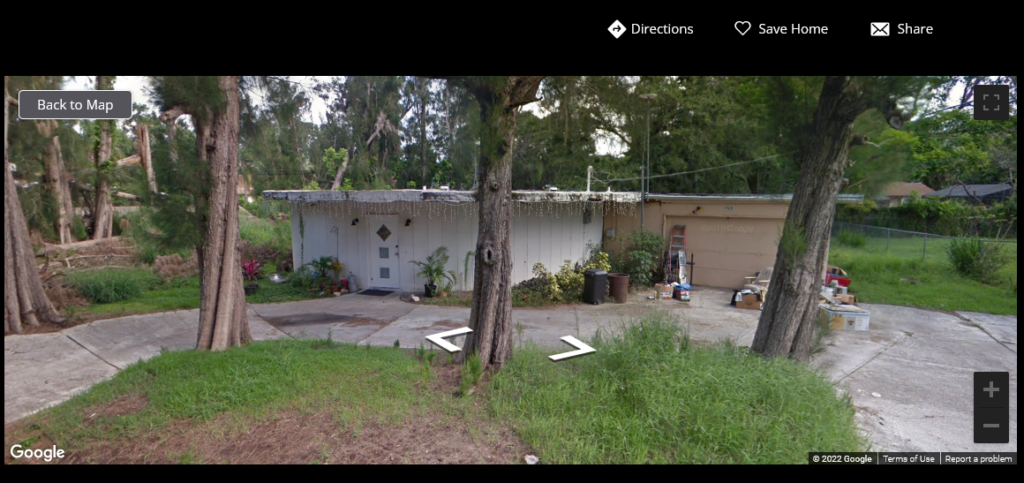 It was purchased by a MCM genius Real-Estate investor and she turned it around. The love, care, and insight to you can see here of her vision is next to amazing. You are instantly transported back to a simpler time. One with opportunities and a trip to the moon within grasp at any moment.
MCM Transformation: Getting A-Round to this Mid-Century Modern Exterior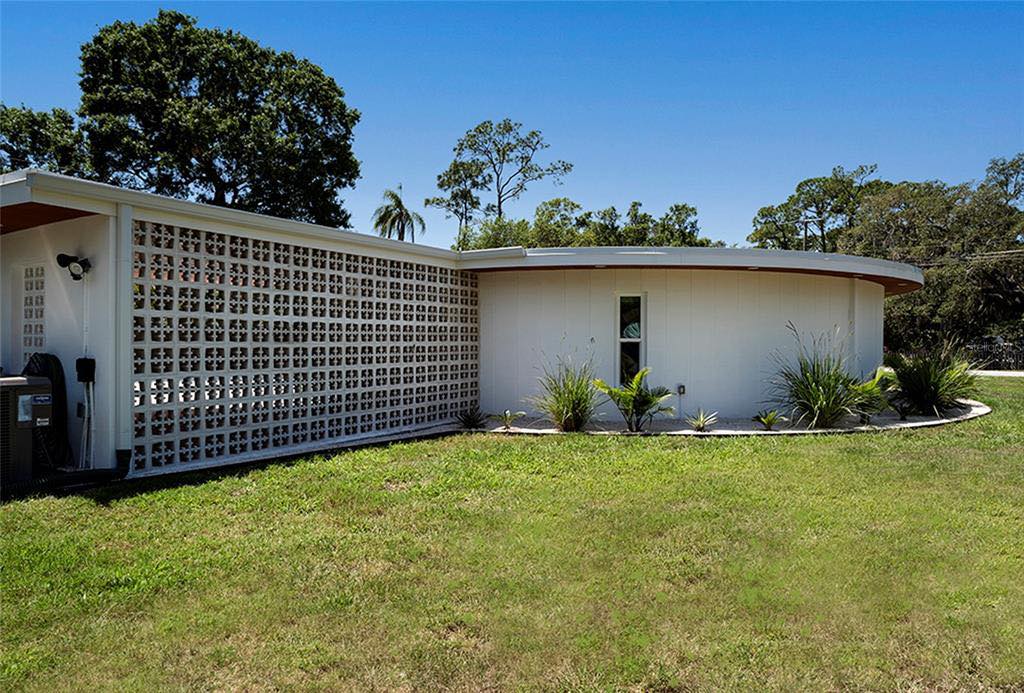 While the show outside is pretty amazing and gives you plenty of MCM candy to look at, once you walk in – it is next to amazing. I would think you could AirBNB this place all day long for a premium. My only worry is for the real authentic pieces could get damaged.
A Real Mid-Century Modern Kitchen
This place just rocks… no bones about it. Clear direction and purpose with design to please. While some may say it is over the top, well YES it should be. A clear understanding of all of the designs that are not only period correct but period thought. You may or may not have seen the design in many homes during this time however the period correct stove that looks new, the washing machine and dryer all of these just add to the appeal.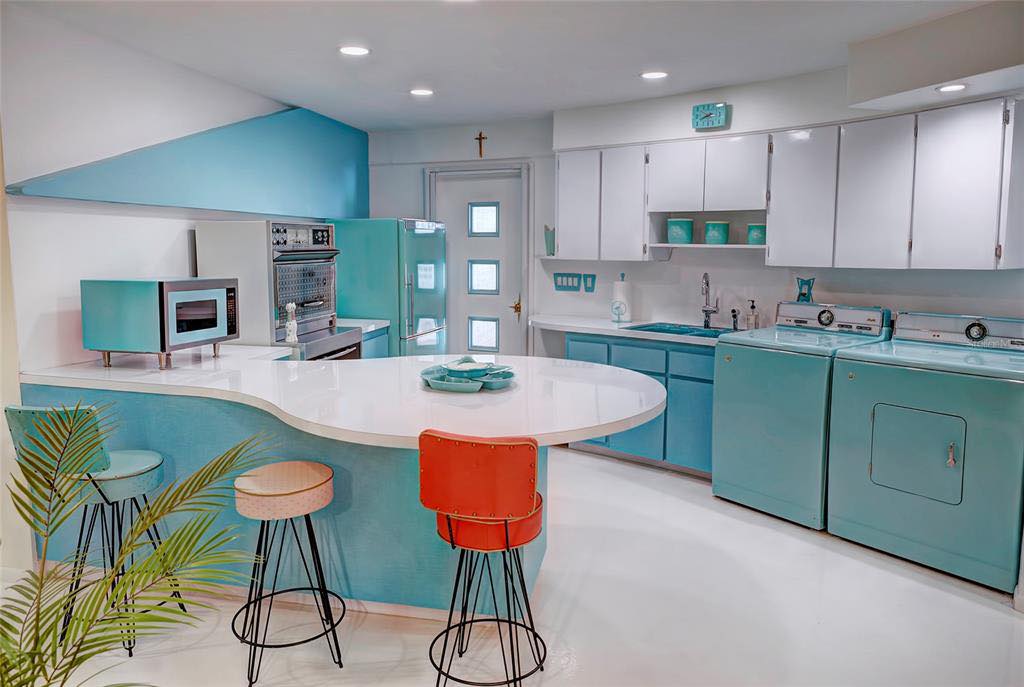 Many of the wall decorations seem to hit the spot as well. The cats, the starbursts and lighting. This is a true MCMers dream find. Many of these items look to be authentic but restored or taken very good care of.
MCM Bedroom and Bathroom
A full pink bedroom with all of the right trim. This spacious room looks pink-ture perfect as the room wraps around the house. The Bathroom with brass / gold trim with the multicolored Turquoise tile and band around the top of the bathroom is exceptional and a one off I have never seen.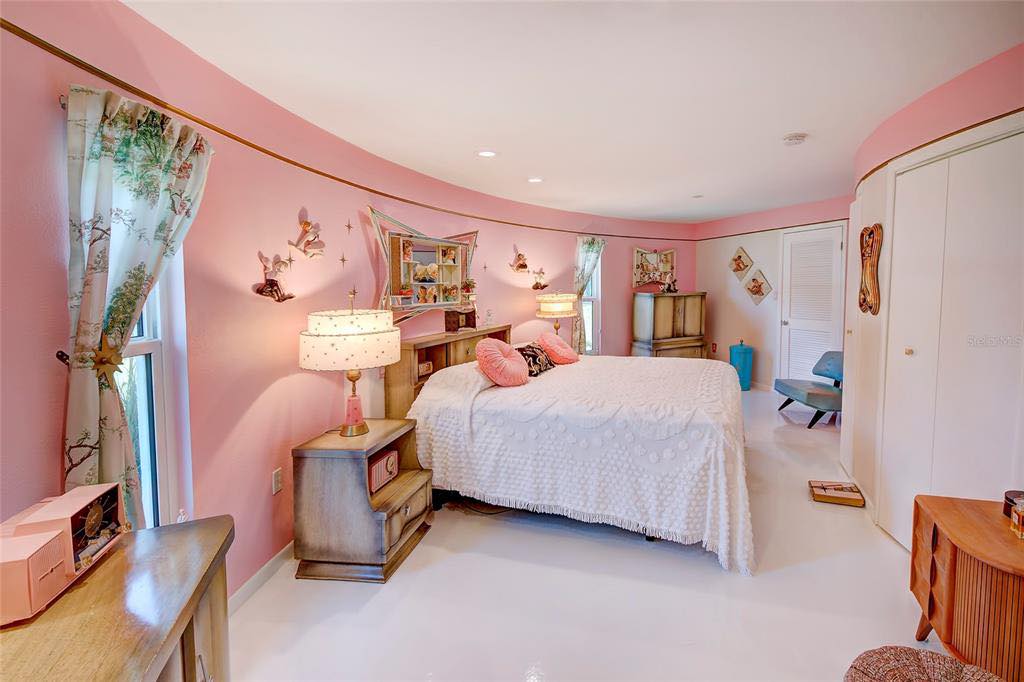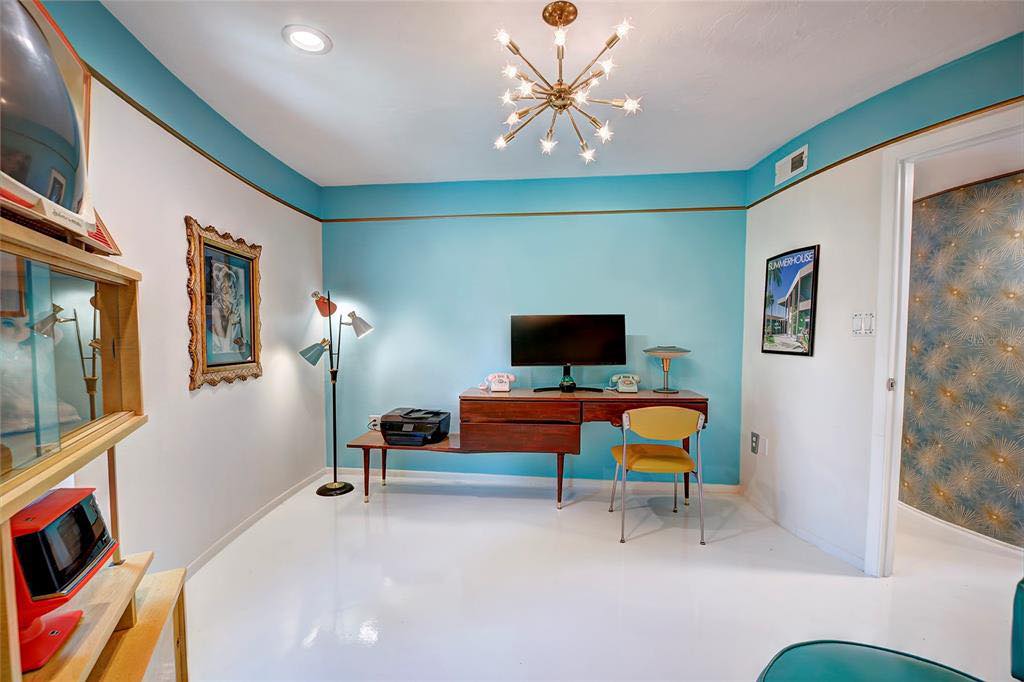 From the listing: Round MCM Home – amazing find and design…
MLS Number: A4533465
Listing Office: WHITE SANDS REALTY GROUP FL
$899,0003 bd
1,268 sqft
3201 Peachtree St, Sarasota, FL 34231
Welcome to this marvel of Sarasota Mid Century architecture. The home was featured in the March/April 2021 issue of Sarasota Magazine. Inspired by the circular design of The Hilton Leech Art Studio 2 miles away, this home has been meticulously renovated from top to bottom. You will immediately be captivated by the front Maltese patterned breeze block privacy wall.
As you enter the home, you will notice the unique circular floor plan. At the center is the bathroom with an oversized shower/concrete bathtub along with the homes original kidney shaped vanity.
As you follow the curvature of the home, you will find the large master bedroom followed by the guest bedroom. A wall was removed to enlarge the master bedroom, but the wall can be installed to reinstate the 2 bedrooms. The circular path will lead you into the newly restored kitchen with vintage appliances. You will notice the large resurfaced circular counter.
The circular open floor plan ends at the dining room/ living room. As you walk out the side entrance, the breeze block in the oversized carport provides ventilation on warm summer days. The home is nestled on an oversized corner lot (.35 acre). There is ample space to build a guest house, pool, mother in law suite or detached garage. This home would also serve as a great Airbnb rental. Updates include new roof, new AC, new wood soffits, new fascia, new plumbing, cast iron drains have been lined, new circular wood design in the carport, new 200 amp electrical panel, renovated bathroom, impact windows, vintage front/side door, new landscaping, new exterior paint and programmable WIFI LED smart lights installed in the soffits. Every inch of this home has been improved.
The home is located 6 miles to Siesta Key Beach, 1 mile to the new extended Legacy Trail (great for biking, walking, rollerblading, walking your pets), 4.5 miles to downtown Sarasota and 8 miles to Lido Key Beach. Come experience Sarasota Mid Century living at its finest!
---
What an amazing home and a true representation of Mid-Century Modern architecture and design. Many of these homes have lost the original character, however the current owner had a vision and executed on it.
We hope this brief house tour brought a smile to your face. If you have a property for sale, OR if you want us to showcase your house, drop us a line. We will review and post it up for discussion!
Thanks for stopping by!
Until Next time