Would you be surprised to find a restaurant designed with a Mid-Century Modern (MCM) flair? I think you would agree, there are many "retro" 50's style soda shops around (we have one here in Lewisville called Alex's Grill and Ice Cream). However, in our area we were surprised to find a Mid-Century Modern themed restaurant. It was unexpected to find this new place (to us), that's so connected to our passion for Mid-Century Modern design.
A while back we went to Mama Zoe Michael's home style meals in Winston-Salem, NC on Reynolda Road, a new favorite spot for us now! Many designers look at color pallets and discuss and focus on Mid-Century design. However, today's trends are slightly different than what was thought of "Mid-Century Modern" even 10 years ago. There are still core elements but you will see a mix of modern farm house accepted in many cases. That is one reason we like this design because it is so flexible.

I think of our house being a bridge of the two design elements. We have the back side of the house with many windows, large windows connecting it to a mid-century modern design. While the front part of the house is a more reserved traditional American ranch.
With that said, as you look to places that reflect mid-century designs… our adventure took us to Mama Zoe on Reynolda Road in Winston-Salem which is our new family favorite! The food is excellent and the staff even more so. They serve all kinds of meals from breakfast to dinner and catering too!
Mama Zoe's Menu
Mid-Century Modern Design
As you can see, many elements are focusing on design elements like the tile and wall material that's more modern. Lighting a bridge to the past… the color pallet is totally on task to exist in the 60's + 70's.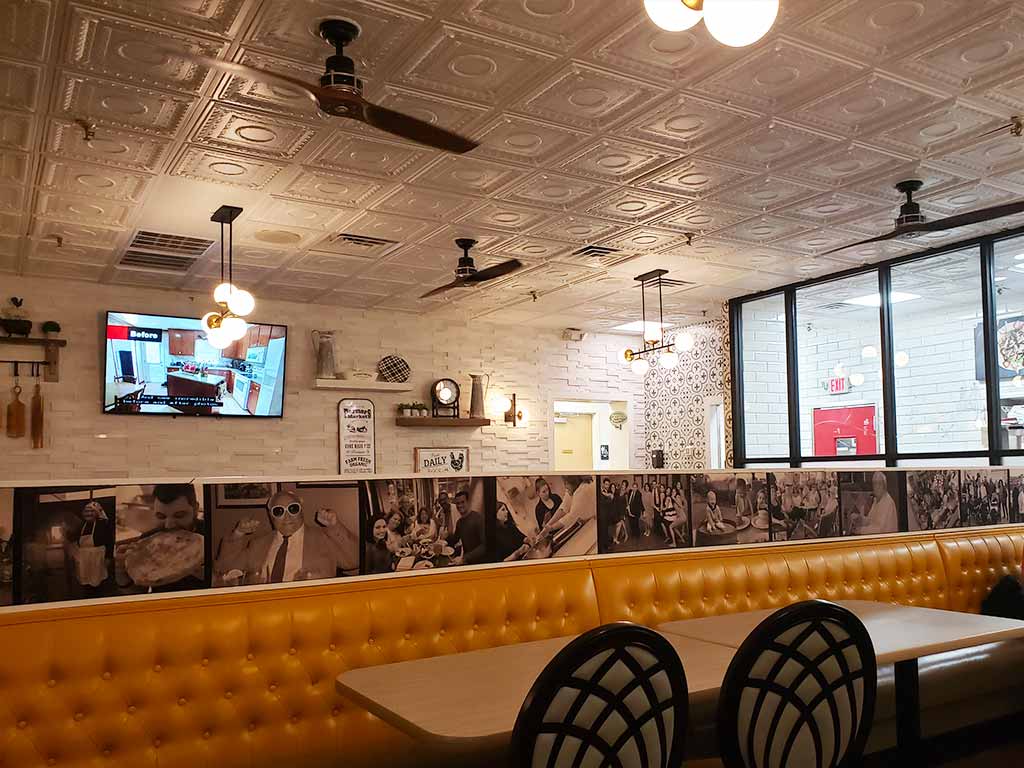 Every meal we have ordered there comes out better than what we expected. You always (unless you don't want to be able to walk our the door), end up with something to take home for another meal. We have eaten there many times with family and they have room for 10+ together.
Mama Zoe's – Menu Favorites
Cinnamon Apple Waffle – Dusted w/ powdered sugar
Quinoa Avocado Omelet – Sun-dried tomato, roasted red peppers, olives, spinach, oregano, topped with avocado, quinoa, tomato & feta cheese
Souvlaki Salad with Chicken – shredded lettuce, tomato, onions, cucumbers, feta cheese topped w/ French fries
Black and Bleu Burger – Blackened burger, bleu cheese crumbles, lettuce, tomato & bleu cheese dressing
Coconut Cream Pie
Swiss Chocolate Chip Cake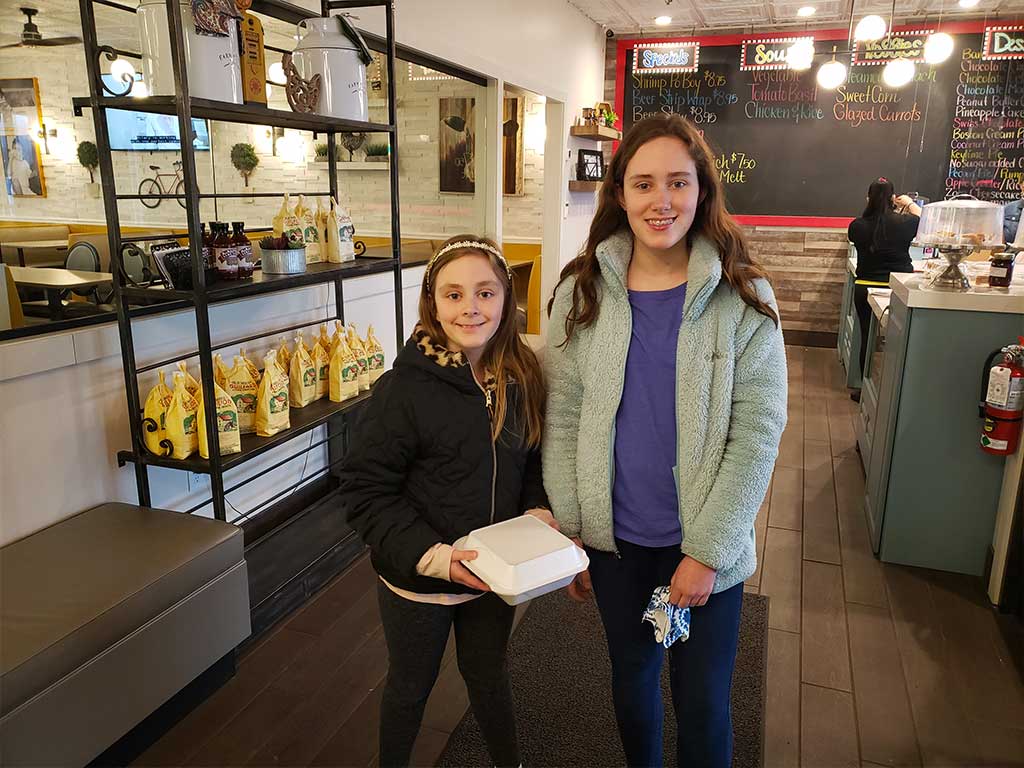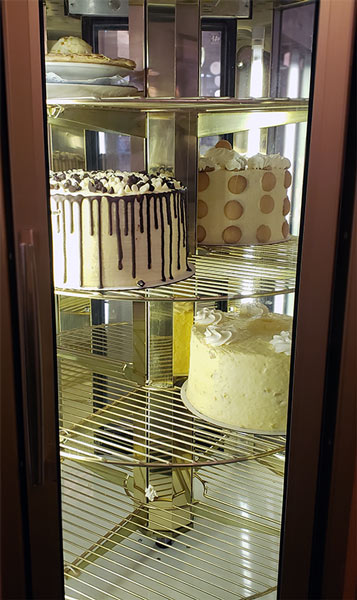 Thank you for stopping by and seeing what we are up to. If you are in the area, we recommend you stop by Mama Zoe's – you will leave with a smile on your face.
Let us know if you have visited a Mid-Century Modern restaurant in your neck of the woods. If it is within reach, we would love to stop by!
Until next time!