Our deck walkway and roof repair project has been ongoing for some time. Overall the main portions of the deck has been updated and repaired (this blog post started the affair and is a decent overview of the deck repair). However, on the backside of the house (above the saw-tooth room, bathroom and sauna, the walkway and roof needs attention. There is actually a small leak that goes into an outside section of the roof that needs to be fixed and resolved.
You may have a need similar to ours to fix a leaking roof with the assistance for the repair from a contractor. It could have been just age or some type a problem that started from some other type of event. We believe prior to our ownership there was a tree that may have falen on this area.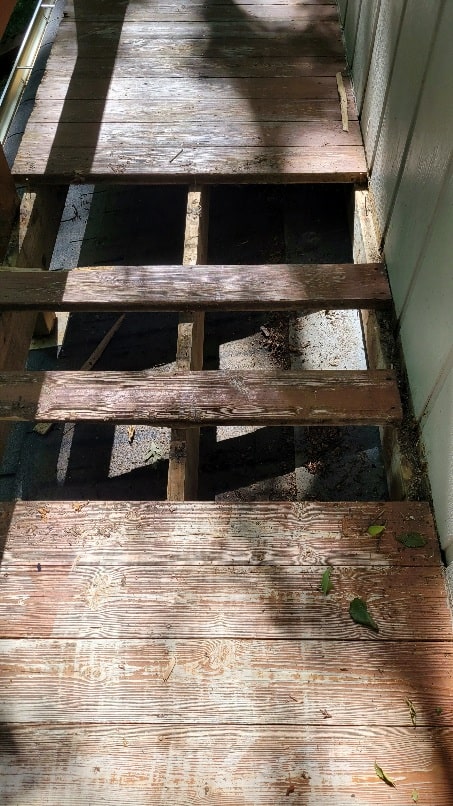 Either way, waterproofing a roof doing it yourself (DIY style) or using a roofing and waterproofing service company, the steps are somewhat the same. From a skill level if you attempting a similar roof repair, as long as you have the repair material you can do it. Even if it takes you a little more time. That is OK – don't shy away from taking on the task. Personally, I am a little uneasy to get this done. I have called out several contractors for advice and estimates. I usually know my limits and I believe I can do this with no issue. However I just need to take my time. I do type for a living you know.
In this post I worked on ripping up the 59 boards that were not in real bad physical shape, however in order to match the rest of the new deck they needed to be removed. So that is just what we are doing. Then the primary activity is to fix the roof leak where there is apparent damage. Stay tuned as we go through this repair.
Thank you for stopping by.
Until next time!